Seven months after Lahavah Wallace's weight loss operation, a New York bariatric surgery practice sued her, accusing her of "intentionally" failing to pay nearly $18,000 of her bill.
Long Island Minimally Invasive Surgery, which does business as the New York Bariatric Group, went on to accuse Wallace of "embezzlement," alleging she kept insurance payments that should have been turned over to the practice.
Wallace denies the allegations, which the bariatric practice has leveled against patients in hundreds of debt-collection lawsuits filed over the past four years, court records in New York state show.
In about 60 cases, the lawsuits demanded $100,000 or more from patients. Some patients were found liable for tens of thousands of dollars in interest charges or wound up shackled with debt that could take a decade or more to shake. Others are facing the likely prospect of six-figure financial penalties, court records show.
Backed by a major private equity firm, the bariatric practice spends millions each year on advertisements featuring patients who have dropped 100 pounds or more after bariatric procedures, sometimes having had a portion of their stomachs removed. The ads have run on TV, online, and on New York City subway posters.
The online ads, often showcasing the slogan "Stop obesity for life," appealed to Wallace, who lives in Brooklyn and works as a legal assistant for the state of New York. She said she turned over checks from her insurer to the bariatric group and was stunned when the medical practice hauled her into court citing an "out-of-network payment agreement" she had signed before her surgery.
"I really didn't know what I was signing," Wallace told KFF Health News. "I didn't pay enough attention."
Dr. Shawn Garber, a bariatric surgeon who founded the practice in 2000 on Long Island and serves as its CEO, said that "prior to rendering services" his office staff advises patients of the costs and their responsibility to pay the bill.
The bariatric group has cited these out-of-network payment agreements in at least 300 lawsuits filed against patients from January 2019 through 2022 demanding nearly $19 million to cover medical bills, interest charges, and attorney's fees, a KFF Health News review of New York state court records found.
Danny De Voe, a partner at Sahn Ward Braff Koblenz law firm in Uniondale, New York, who filed many of those suits, declined to comment, citing attorney-client privilege.
In most cases, the medical practice had agreed to accept an insurance company's out-of-network rate as full payment for its services — with caveats, according to court filings.
In the agreements they signed, patients promised to pay any coinsurance, meeting any deductible, and pass on to the medical practice any reimbursement checks they received from their health plans within seven days.
Patients who fail to do so "will be held responsible for the full amount charged for your surgery, plus the cost of legal fees," the agreement states.
That "full amount" can be thousands of dollars higher than what insurers would likely pay, KFF Health News found — while legal fees and other costs can layer on thousands more.
Elisabeth Benjamin, a lawyer with the Community Service Society of New York, said conflicts can arise when insurers send checks to pay for out-of-network medical services to patients rather than reimbursing a medical provider directly.
"We would prefer to see regulators step in and stop that practice," she said, adding it "causes tension between providers and patients."
That's certainly true for Wallace. The surgery practice sued her last August demanding $17,981 in fees it said remained unpaid after her January 2022 laparoscopic sleeve gastrectomy, an operation in which much of the stomach is removed to assist weight loss.
The lawsuit also tacked on a demand for $5,993 in attorney's fees, court records show.
The suit alleges Wallace signed the contract even though she "had no intention" of paying her bills. The complaint goes on to accuse her of "committing embezzlement" by "willfully, intentionally, deliberately and maliciously" depositing checks from her health plan into her personal account.
The suit doesn't include details to substantiate these claims, and Wallace said in her court response they are not true. Wallace said she turned over checks for the charges.
"They billed the insurance for everything they possibly could," Wallace said.
In September, Wallace filed for bankruptcy, hoping to discharge the bariatric care debt along with about $4,700 in unrelated credit card charges.
The medical practice fired back in November by filing an "adversary complaint" in her Brooklyn bankruptcy court proceeding that argues her medical debt should not be forgiven because Wallace committed fraud.
The adversary complaint, which is pending in the bankruptcy case, accuses Wallace of "fraudulently" inducing the surgery center to perform "elective medical procedures" without requiring payment upfront.
Both the harsh wording and claims of wrongdoing have infuriated Wallace and her attorney, Jacob Silver, of Brooklyn.
Silver wants the medical practice to turn over records of the payments received from Wallace. "There is no fraud here," he said. "This is frivolous. We are taking a no-settlement position."
Gaining Debt
Few patients sued by the bariatric practice mount a defense in court and those who do fight often lose, court records show.
The medical practice won default judgments totaling nearly $6 million in about 90 of the 300 cases in the sample reviewed by KFF Health News. Default judgments are entered when the defendant fails to respond.
Many cases either are pending, or it is not clear from court filings how they were resolved.
Some patients tried to argue that the fees were too high or that they didn't understand going in how much they could owe. One woman, trying to push back against a demand for more than $100,000, said in a legal filing that she "was given numerous papers to sign without anyone of the staff members explaining to me what it actually meant." Another patient, who was sued for more than $40,000, wrote: "I don't have the means to pay this bill."
Among the cases described in court records:
A Westchester County, New York, woman was sued for $102,556 and settled for $72,000 in May 2021. She agreed to pay $7,500 upon signing the settlement and $500 a month from September 2021 through May 2032.
A Peekskill, New York, woman in a December 2019 judgment was held liable for $384,092, which included $94,047 in interest.
A Newburgh, New York, man was sued in 2021 for $252,309 in medical bills, 12% interest, and $84,103 in attorneys' fees. The case is pending.
Robert Cohen, a longtime attorney for the bariatric practice, testified in a November 2021 hearing that the lawyers take "a contingency fee of one-third of our recovery" in these cases. In that case, Cohen had requested $13,578 based on his contingency fee arrangement. He testified that he spent 7.3 hours on the case and that his customary billing rate was $475 per hour, which came to $3,467.50. The judge awarded the lower amount, according to a transcript of the hearing.
Dr. Teresa LaMasters, president of the American Society for Metabolic and Bariatric Surgery, said suing patients for large sums "is not a common practice" among bariatric surgeons.
"This is not what the vast majority in the field would espouse," she said.
But Garber, the NYBG's chief executive, suggested patients deserve blame.
"These lawsuits stem from these patients stealing the insurance money rather than forwarding it onto NYBG as they are morally and contractually obligated to do," Garber wrote in an email to KFF Health News.
Garber added: "The issue is not with what we bill, but rather with the fact that the insurance companies refuse to send payment directly to us."
'A Kooky System'
Defense attorneys argue that many patients don't fully comprehend the perils of failing to pay on time — for whatever reason.
In a few cases, patients admitted pocketing checks they were obligated to turn over to the medical practice. But for the most part, court records don't specify how many such checks were issued and for what amounts — or whether the patient improperly cashed them.
"It's a kooky system," said Paul Brite, an attorney who has faced off against the bariatric practice in court.
"You sign these documents that could cost you tons of money. It shouldn't be that way," he said. "This can ruin their financial life."
New York lawmakers have acted to limit the damage from medical debt, including "surprise bills."
In November, Democratic Gov. Kathy Hochul signed legislation that prohibits health care providers from slapping liens on a primary residence or garnishing wages.
But contracts with onerous repayment terms represent an "evolving area of law" and an alarming "new twist" on concerns over medical debt, said Benjamin, the community service society lawyer.
She said contract "accelerator clauses" that trigger severe penalties if patients miss payments should not be permitted for medical debt.
"If you default, the full amount is due," she said. "This is really a bummer."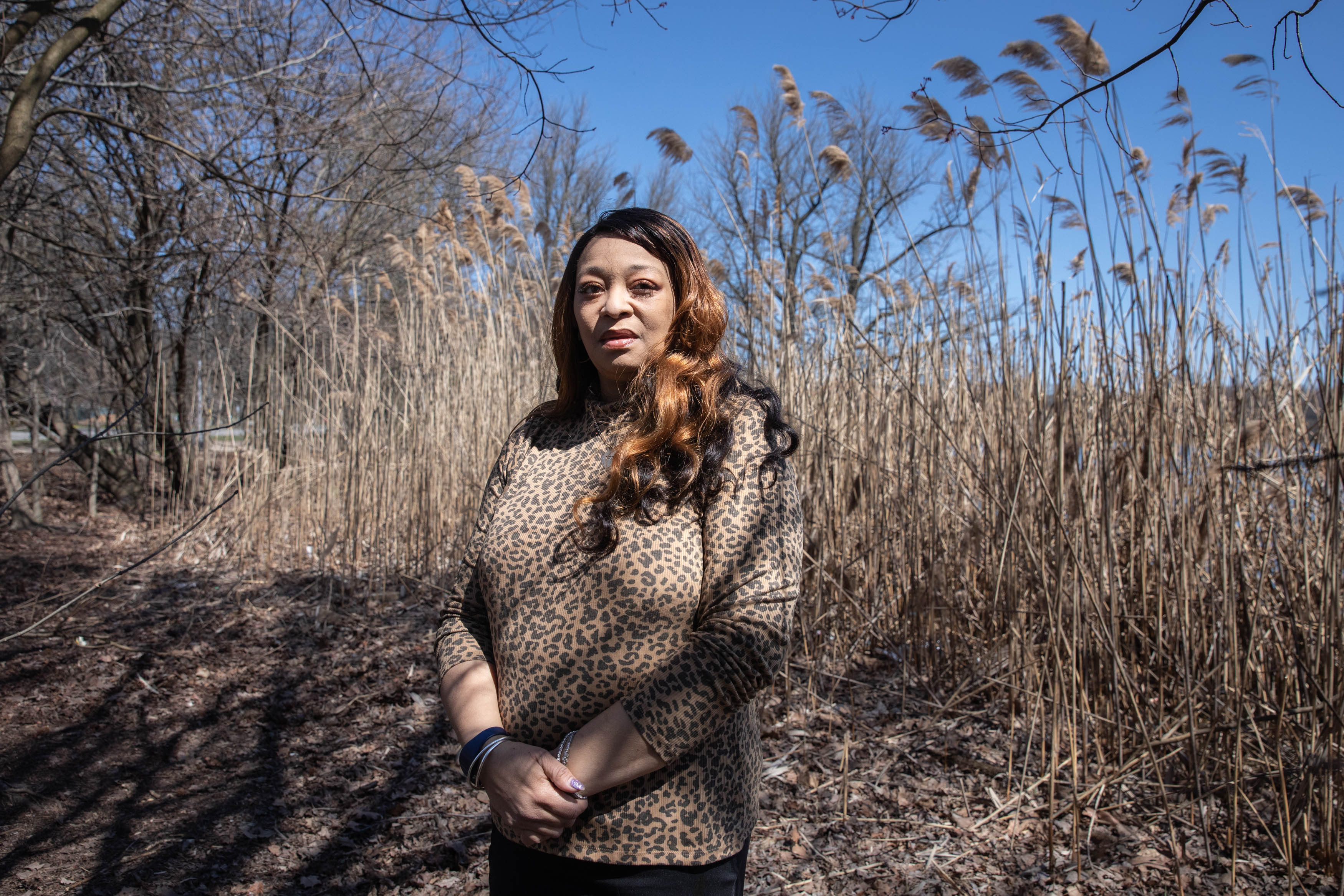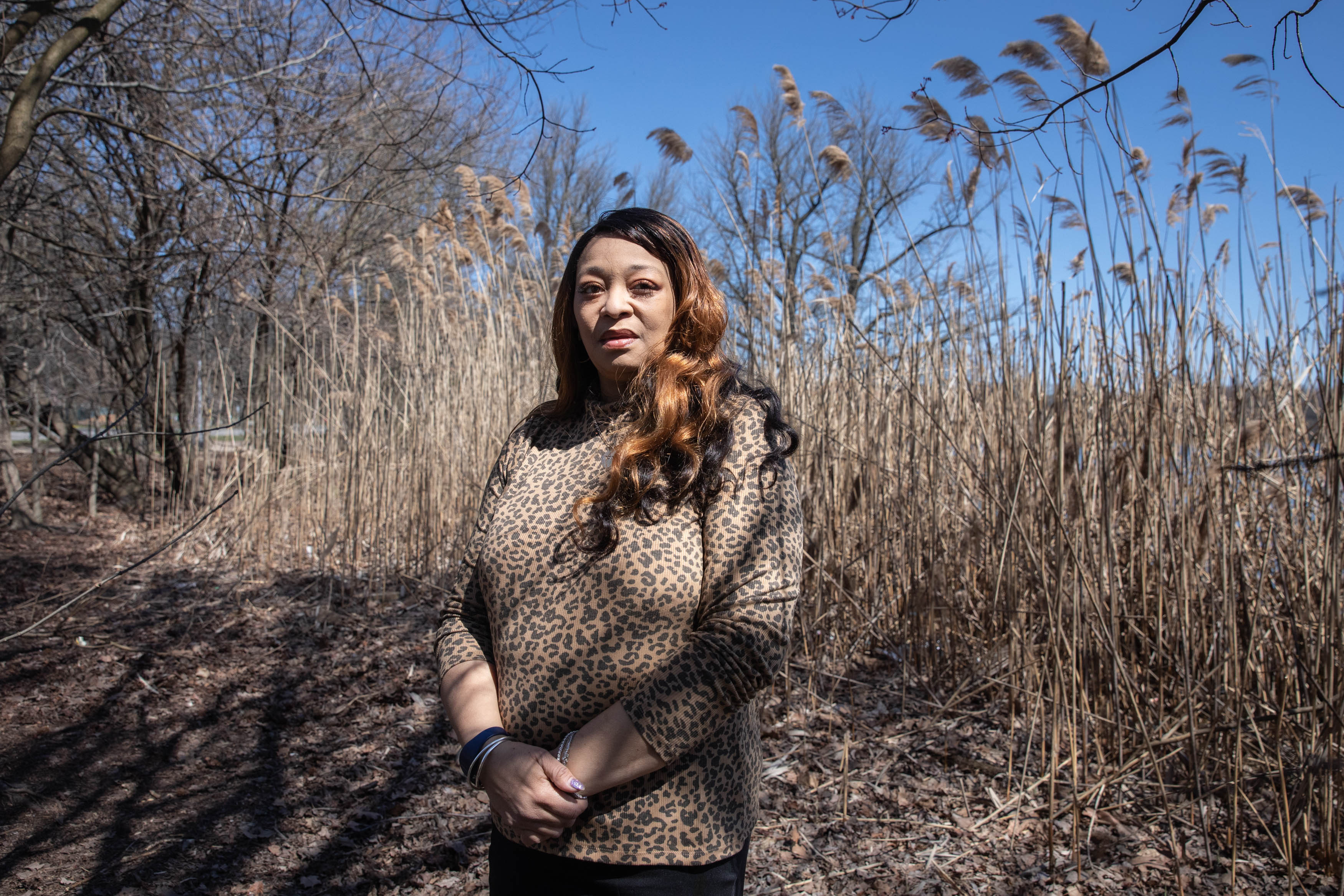 'Fair Market Value'
The debt collection lawsuits argue that weight loss patients had agreed to pay "fair market value" for services — and the doctors are only trying to secure money they are due.
But some prices far exceed typical insurance payments for obesity treatments across the country, according to a medical billing data registry. Surgeons performed about 200,000 bariatric operations in 2020, according to the bariatric surgery society.
Wallace, the Brooklyn legal assistant, was billed $60,500 for her lap sleeve gastrectomy, though how much her insurance actually paid remains to be hashed out in court.
Michael Arrigo, a California medical billing expert at No World Borders, called the prices "outrageous" and "unreasonable and, in fact, likely unconscionable."
"I disagree that these are fair market charges," he said.
LaMasters, the bariatric society president, called the gastrectomy price billed to Wallace "really expensive" and "a severe outlier." While charges vary by region, she quoted a typical price of around $22,000.
Garber said NYBG "bills at usual and customary rates" determined by Fair Health, a New York City-based repository of insurance claims data. Fair Health "sets these rates based upon the acceptable price for our geographic location," he said.
But Rachel Kent, Fair Health's senior director of marketing, told KFF Health News that the group "does not set rates, nor determine or take any position on what constitutes 'usual and customary rates.'" Instead, it reports the prices providers are charging in a given area.
Overall, Fair Health data shows huge price variations even in adjacent ZIP codes in the metro area. In Long Island's Roslyn Heights neighborhood, where NYBG is based, Fair Health lists the out-of-network price charged by providers in the area as $60,500, the figure Wallace was billed.
But in several other New York City-area ZIP codes the price charged for the gastrectomy procedure hovers around $20,000, according to the databank. The price in Manhattan is $17,500, for instance, according to Fair Health.
Nationwide, the average cost in 2021 for bariatric surgery done in a hospital was $32,868, according to a KFF analysis of health insurance claims.
Private Equity Arrives
Garber said in a court affidavit in May 2022 that he founded the bariatric practice "with a singular focus: providing safe, effective care to patients suffering from obesity and its resulting complications."
Under his leadership, the practice has "developed into New York's elite institution for obesity treatment," Garber said. He said the group's surgeons are "highly sought after to train other bariatric surgeons throughout the country and are active in the development of new, cutting-edge bariatric surgery techniques."
In 2017, Garber and his partners agreed on a business plan to help spur growth and "attract private equity investment," according to the affidavit.
They formed a separate company to handle the bariatric practice's business side. Known as management services organizations, or MSOs, such companies provide a way for private equity investors to circumvent laws in some states that prohibit non-physicians from owning a stake in a medical practice.
In August 2019, the private equity firm Sentinel Capital Partners bought 65% of the MSO for $156.5 million, according to Garber's affidavit. The management company is now known as New You Bariatric Group. The private equity firm did not respond to requests for comment.
Garber, in a September 2021 American Society for Metabolic and Bariatric Surgery webinar viewable online, said the weight loss practice spends $6 million a year on media and marketing directly to patients — and is on a roll. Nationally, bariatric surgery is growing 6% annually, he said. NYBG boasts two dozen offices in the tri-state area of New York, New Jersey, and Connecticut and is poised to expand into more states.
"Since private equity, we've been growing at 30% to 40% year over year," Garber said.