Every day, Adrienne Grimmett and her colleagues at Evara Health in the Tampa Bay area see stories of inequity in their patients' teeth, gums, and palates.
Marked in painful abscesses, dangerous infections, and missing molars are tales of unequal access to care.
All of these ailments — which keep patients out of work because of pain or social stigma, and children out of school because they can't concentrate with rotting roots — are preventable.
Annual dental checks are essential to overall health. But of the 67 counties in Florida, experts say, only one has enough dentists to treat all patients. Nine counties in Florida have fewer than three practicing dentists apiece. Lafayette County, in north Florida, doesn't have a single one.
"It's a social injustice," said Grimmett, director of dental services at the not-for-profit, which serves Medicaid and uninsured patients in the Tampa Bay region.
"You will never be totally well if you don't have oral health," she said.
In Florida and across the nation, vulnerable and marginalized communities — already prone to higher rates of chronic disease and limited access to health care — are left behind in these dental deserts. There, patient volume exceeds the capacity of providers, or too few dentists are willing to serve those on Medicaid or the uninsured.
Constricting the pool of dentists are low — or nonexistent — reimbursement rates for services paid through the state's Medicaid programs. Meanwhile, costly dental education can make dentists reluctant to work in more rural areas.
About 6 million Floridians live in dental deserts, according to data from the U.S. Department of Health and Human Services. That's the largest state population living without basic dental care in the U.S.
The consequences can be catastrophic, as people try to navigate a health system with few providers willing to serve them and costs that make services unattainable.
They're people like Mark Maggs, a 54-year-old Pinellas Park resident diagnosed with cancer last year. He delayed treatment because doctors said he needed to have teeth pulled first. His daughter started a GoFundMe to raise the $3,000 for the extractions.
They're people like Lisa Lambros, a 40-year-old New Port Richey resident who drives 90 minutes to Tampa for appointments at the county health department. She lost her teeth due to cancer three years ago and desperately needs dentures, but hasn't been able to afford them. She feels bad for her kids, embarrassed when they bring friends home to meet her.
"I had perfect teeth until I got sick," Lambros said. "Now people treat me different. They look at me like I'm a bad person."
Lambros and Maggs both live with daily pain that could be relieved with dental care.
Health equity advocates are fighting for long-term investments in oral health at the local, state, and federal levels to close gaps in care.
Where Are All the Dentists?
Poor dental access is not the result of too few dental school graduates.
Enrollment has been ticking up nationally, with more than 26,000 students in school last year. That's about a tenth the number of working dentists in the U.S., according to the American Dental Association.
But the majority of those graduates aren't practicing in underserved communities and don't accept uninsured patients or those enrolled in federal health insurance plans.
The issue is uneven distribution, said Joe Anne Hart, who's worked for the Florida Dental Association for nearly two decades.
Recruiting dentists to rural communities, where public infrastructure is typically worse, can be a challenge, Hart said.
And often, she added, there's a financial reason why dentists choose to practice in more affluent regions: student loan debt.
As of 2020, new graduates left dental school with an average debt of about $300,000, according to the American Dental Education Association.
With fewer patients in mostly poorer rural communities, graduates flock to private practices elsewhere, seeking financial stability. But it's not just rural residents who struggle to access care. Because Medicaid reimbursements for dental care are paltry, even in urban areas, most dentists opt not to serve Medicaid patients.
Nearly 8 in 10 Florida dentists reported they did not accept Medicaid patients, according to the most recent workforce survey from the state Department of Health. More than 70% of respondents cited low Medicaid reimbursement rates as the main reason why.
In Florida, fewer than 5% of dentists work in publicly funded dental offices and community clinics. The survey found the majority work in private practices.
"When you look at our dental Medicaid funding, we haven't had an increase since 2012," said Christopher Bulnes, who practices in Hillsborough County. "We're at the bottom of the nation."
In 2020, the Medicaid reimbursement rate for child dental services in Florida was just 42.6% of what private insurance reimbursed on average, according to the American Dental Association. That's one of the lowest reimbursement rates in the country. In Texas, for example, the rate is 70.3%. Arizona's reimbursement rate is nearly double that of Florida's.
For standard adult services, such as preventive cleanings and imaging, there is no benefit in the Sunshine State.
Kimme Heller is a 38-year-old St. Petersburg mom who lost her teeth after pregnancy as she battled infection after infection, a product of unlucky genetics and lack of access to preventive care. Her jawbone is so deteriorated from decay that her face is starting to change shape. It hurts to eat. She's been looking for a dental surgeon, but availability is limited. Even if she could get in, she couldn't afford the procedures.
"The rich get their smiles. The poor get disease," she said.
Representatives of the Florida Dental Association said the state — which controls how much dental coverage is offered under Medicaid — should promote oral health care and increase coverage for vulnerable patients.
Additionally, the organization is lobbying for programs that would encourage dentists to care for underserved communities. One initiative they've floated would offer dentists up to $50,000 a year in student loan relief for efforts such as serving Medicaid patients or working in areas without enough providers.
As lawmakers convene in Tallahassee, the association has asked the state to set aside $1.8 million per year to support the Dental Student Loan Repayment Program. But with days to go, lawmakers have yet to act.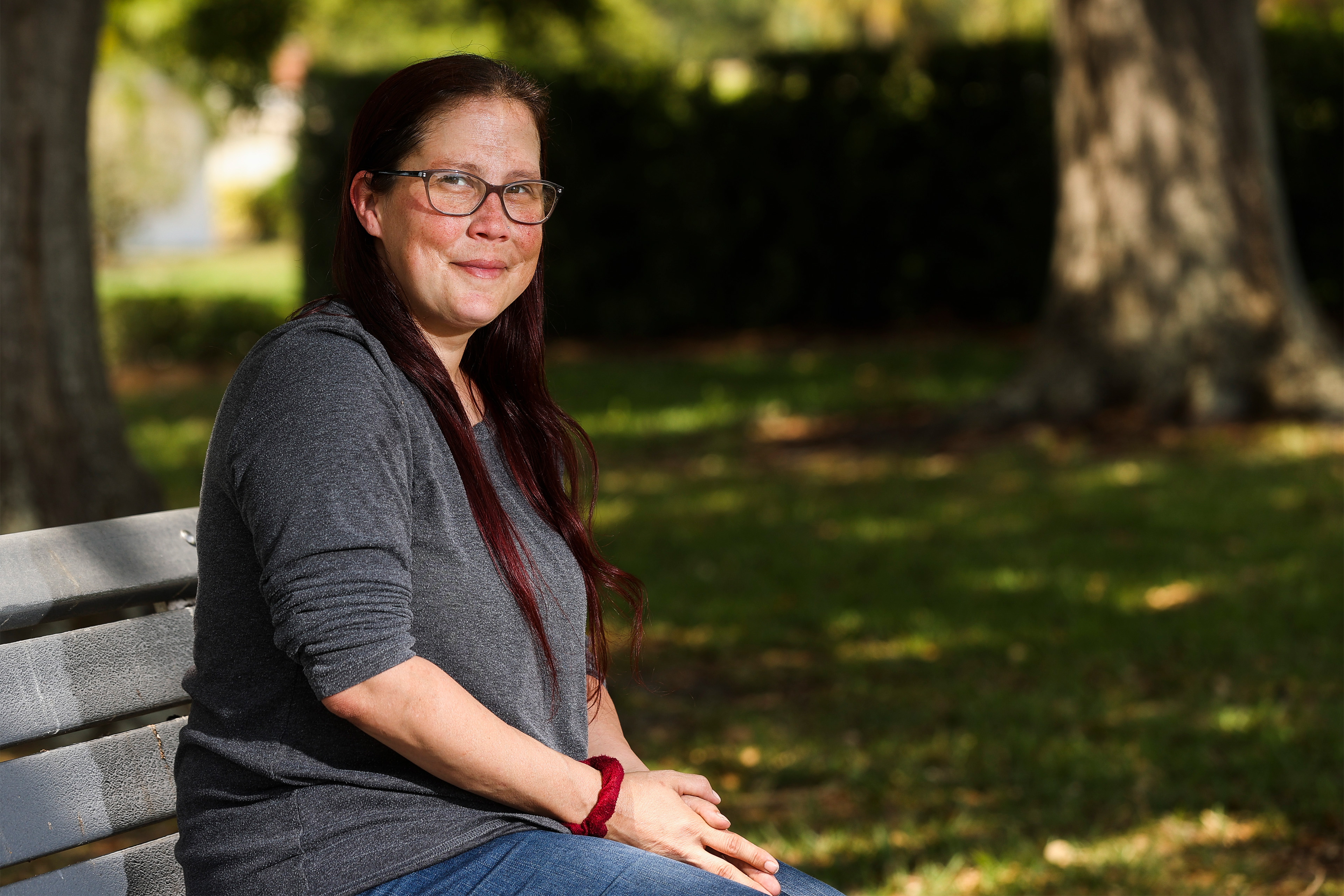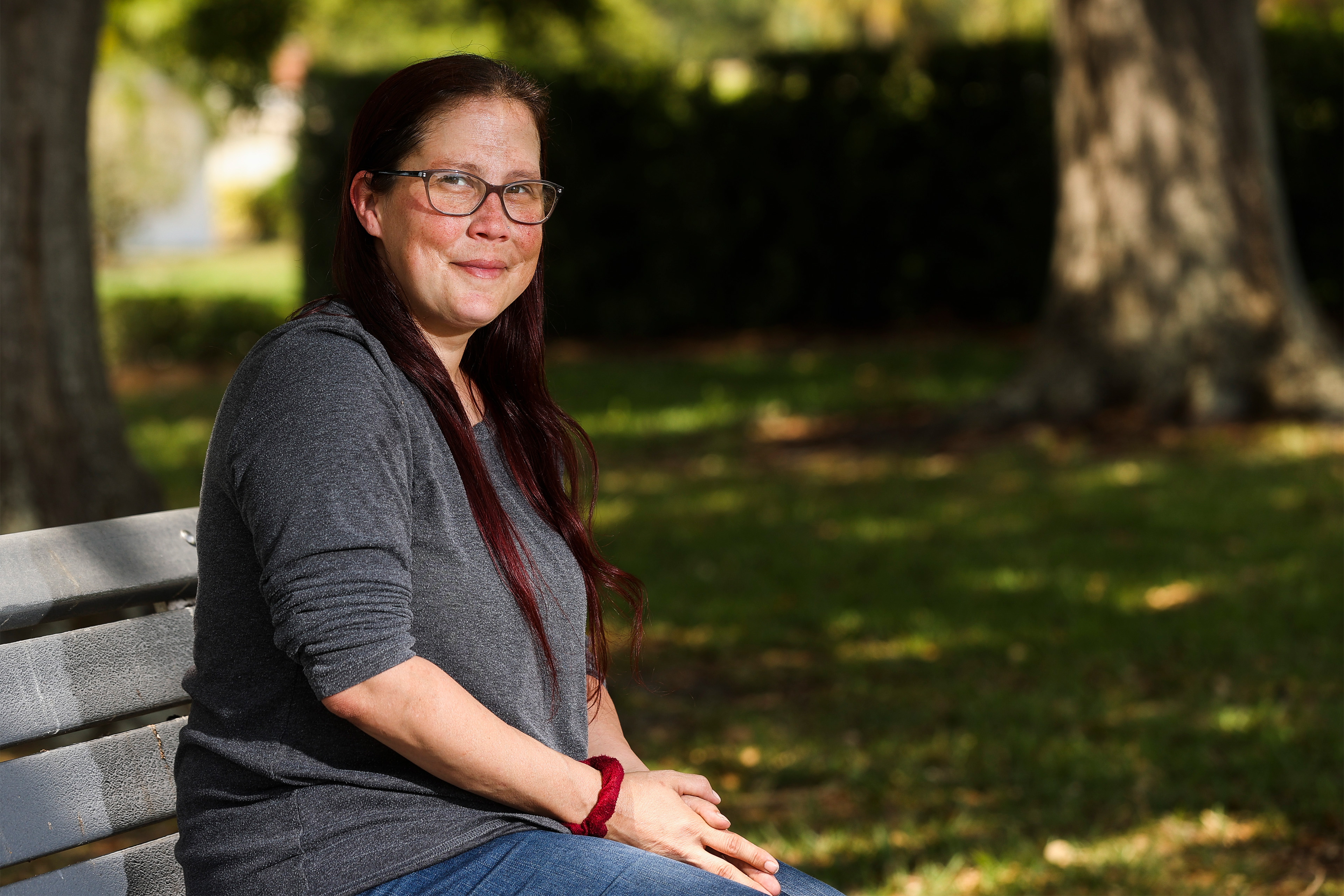 A Costly Toll
The percentage of adults and kids who have visited a dentist in the past year is lower in Florida than in any other state.
"We're talking about quality-of-life issues," said Grimmett, of Evara Health. "Every day we see patients who weren't able to move forward with cancer treatment because they needed dental clearance and they weren't able to get it. We've seen patients who have been in pain for long periods of time who can't sleep or eat and need treatment. We see people without teeth who need dentures."
Each year, more than $45 billion is lost from the U.S. economy — tallied in work missed and job opportunities lost — because of untreated oral disease, according to the U.S. Centers for Disease and Control and Prevention. Nearly 1 in 5 adults reported that oral disease affected their appearance and hampered their ability to get work. Some struggle to eat through the pain.
Children, meanwhile, miss class.
"I can't tell you how many times I've received calls from a parent or school nurse because a child cannot focus or learn because they are in pain," said Jacinta Lamontagne, who serves Medicaid patients near Pensacola.
In 2020, fewer than half of people ages 1 through 20 on Medicaid received preventive dental care, such as an annual screening. In Florida, about 67% of kids on Medicaid went without.
Black and Hispanic children are more likely to have untreated oral illness.
For people 65 or older who use Medicare, dental care can also remain out of reach. Medicare does not cover standard services such as cleanings and fillings.
Frank Catalanotto is a founding member of Floridians for Dental Access and former dean of the University of Florida College of Dentistry. His organization is a partnership between nonprofits, individual dentists, and medical centers working to improve health access in the state.
He's motivated to close disparities — and not just those directly related to health. Oral pain can affect children's educational outcomes too.
"The literature now documents very clearly that if you are in pain, you're going to miss school more often than other kids, you're not going to learn as well," Catalanotto said. "You're going to have social issues, because if you've got broken-down front teeth, kids are going to make fun of you."
Catalanotto said there's also a financial toll. When people don't have access to local providers and are in pain, they often go to the emergency room.
In 2020, Florida hospitals billed roughly $330 million for more than 100,000 emergency room visits that stemmed from preventable oral health problems, according to analysis of hospital data by CareQuest Institute for Oral Health, a national nonprofit that focuses on health equity.
Much of that burden falls on taxpayers.
And while health care access is limited across medicine — not just in dentistry — Catalanotto stressed that teeth don't fix themselves.
Some minor ailments, such as colds and viral infections, can simply run their course. A minor dental ailment, he said, does no such thing.
Oral disease is progressive and ongoing and ultimately leads to severe infections.
Until more people have access to preventive care, the most vulnerable are going to continue to get unnecessarily sick.
"We have a crisis in Florida," Catalanotto said. "That is abundantly clear."