New Mexico police ask for help locating men who used credit cards belonging to missing man Craig Cavanaugh
While many people across the country enjoyed a day off of work on Independence Day, 44-year-old Craig Cavanaugh was driving across state lines for a job.
Craig CavanaughFacebook: Find Craig Cavanaugh
According to authorities, on July 4, 2019, Craig left his hometown of Farmington, New Mexico for work in Peoria, Arizona. The drive takes more than six hours. Craig never arrived. It's unclear who reported Craig missing, but authorities say they were soon able to track Craig's last known whereabouts.
"His phone was traced that same day to Payson, Arizona," the Farmington Police Department wrote in a Tuesday Facebook post.
Farmington Police Department Public Information Officer Nicole Brown told Dateline a witness reported seeing someone who fit Craig's description in Payson on July 4.
"The witness did not comment on whether Cavanaugh was in distress or not," Officer Brown added.
Payson, Arizona is about 100 miles outside of Craig's intended destination of Peoria. According to authorities, Craig was making the drive in his 2012 Toyota Tacoma truck. When Craig disappeared, his truck and credit cards vanished as well. Within a few days, the credit cards resurfaced.
Detectives announced in a Facebook post that they are seeking the public's help in locating two men who used Craig's credit cards shortly after his disappearance.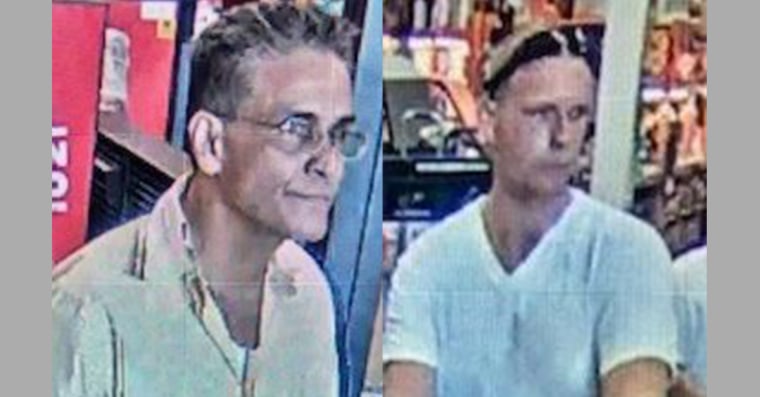 Farmington Police are seeking the public's help in locating these two men who used Craig's credit cards shortly after his disappearance.Farmington Police Department
"The two individuals who used Mr. Cavanaugh's credit cards did so between July 5th – 7th. The cards were used once in Payson and twice in Glendale," authorities wrote in a Facebook post.
In a Wednesday phone interview, Officer Brown told Dateline detectives have identified the two men and are working with local agencies to locate the men and interview them.
"As the crimes occurred outside our jurisdiction, FPD will not be charging these individuals for fraud," a Tuesday Facebook post stated. Officer Brown said agencies "in and around the Phoenix" area would be responsible for charging the individuals with fraud, since that's where the men used Craig's credit cards; she added it's unknown if those agencies are currently pursuing charges.
The police department's post has since received over 30,000 shares and, according to police, has reached 1.6 million people.
"We've had an overwhelming response from the Arizona community," Officer Brown told Dateline. "We're so thankful for everyone who has shared the information and submitted tips. We're still following up on all the leads we get."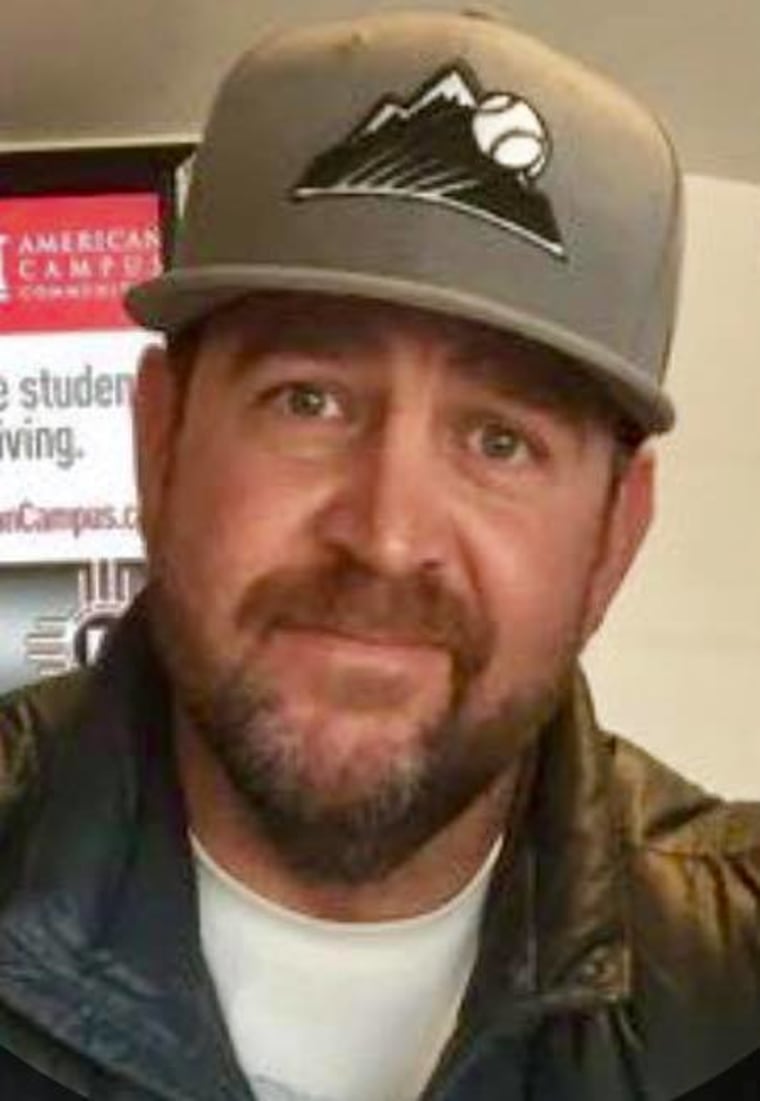 Craig CavanaughFacebook: Find Craig Cavanaugh
The two men remain at large and Officer Brown declined to comment on whether or not they are considered suspects in Craig's disappearance.
"At this time, we're concerned for, and focused on, Craig's safety. We don't believe there is a public safety threat at this time," she said.
On July 14, 10 days after Craig was last seen, authorities found his truck at a location which is not being released. Officer Brown said the location and the condition in which the truck was found are not being released to protect the integrity of the case.
The Help Us Find Craig Cavanaugh Facebook is active and has nearly 4,000 followers.
"Craig isn't just another missing person face posted. This is a devoted father, loving son, partner, nephew, cousin, and best friend to so many," a July 20 post on the page reads. "He is missed and loved so much every single day. His family just prays for answers soon. Please God give us answers. The worry every single day for his well being is taking its toll on everyone in his family. Thank you for sharing this heartbreaking journey with us and your continued support. Everyday we hold onto hope to see his beautiful smile and hear his laugh and jokes again."
Authorities also say detectives "are working diligently with the other agencies to find [Craig]."
"FPD takes missing persons cases very seriously," Farmington Police Deputy Chief Jessica Tyler said in a statement released on Facebook. "Due to the facts of the case as they stand, we are concerned for Mr. Cavanaugh's safety."
Craig Cavanaugh is described as being 5'11" and weighing 220 lbs. with brown hair and hazel-colored eyes. If you have any information on the circumstances surrounding Craig's disappearance, please call Farmington Police Department Detective Kenneth Smith at 505-599-1005 or the FPD tip line at 505-599-1068.
Editor's note: The body of missing New Mexico man, Craig Cavanaugh, 44 of Farmington, was identified Wednesday, August 29, 2019, in Coconino County, Arizona, according to the Farmington Police Department. There have been two suspects identified in this case, and it is still an active investigation.

Bianca Hillier