When Santa Fe Pro Musica announced in May 2020 that Anne-Marie McDermott had been hired as its artistic director, the group's co-founder, conductor, and music director Tom O'Connor said, "We took a moonshot, and we got lucky."
One of the best-known arts organizations in Santa Fe, Pro Musica was founded 42 years ago by O'Connor and Carol Redman, its longtime principal flutist and associate music director. The group offers orchestra concerts at the Lensic Performing Arts Center, booked-in ensembles for a chamber music series at St. Francis Auditorium, and holy music at Loretto Chapel during Christmas and Easter. Pre-COVID, its annual operating budget was in the $1 million range.
In 2017, O'Connor told the board of his intention to step down, and conductors auditioned for the music director position during Pro Musica's 2018 and 2019 concerts. Around the same time, the possibility of a different approach involving McDermott started to take shape.
Anne-Marie McDermott
Pull Quote
"Everything changed in late August when Andréa joined the team. … Communication started to get siloed, and all the momentum we had came to a standstill." 
— Anne-Marie McDermott
An internationally acclaimed pianist, McDermott also is the artistic director of the Bravo! Vail summer music festival. It has a much larger operation than Pro Musica, with a $9.8 million budget in its most recent full season, and specializes in residencies by major symphony orchestras, such as the New York Philharmonic, the Philadelphia Orchestra, and the St. Paul Chamber Orchestra, which appear in its upcoming season.
McDermott and Pro Musica were already well acquainted. She had performed with the group many times, including a complete cycle of the Beethoven piano concertos in 2017. She accepted the Pro Musica artistic directorship after a multi-year courtship conducted primarily by O'Connor.
But the McDermott moonshot never escaped the gravitational pull of the group's internal conflicts. In March, she told the Pro Musica board she would end the relationship before the first season she planned in full even began.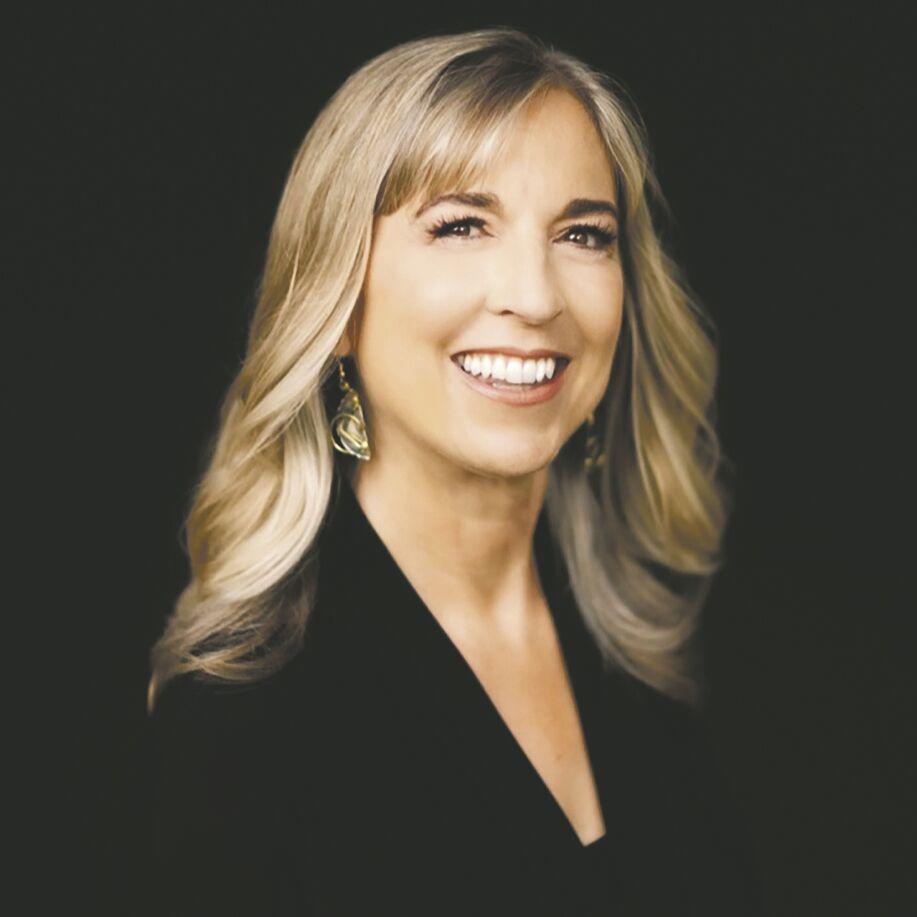 Andréa Cassutt; photo Tira Howard
Pull Quote
"There's not a universal sense of loss that she's leaving. She got mixed reviews here from patrons and donors." 
— Andréa Cassutt
Her departure punctuates a tumultuous 10-month period in which Pro Musica not only lost a nationally known and highly qualified artistic director but also hired a new executive director without considering a critically important issue. It also fired its well-regarded director of artistic operations and administration and alienated its most generous donor.
To understand it all, you need to go back to the group's approach to surviving the pandemic.
In early 2020, as the coronavirus pandemic intensified, Pro Musica adopted a strategy advocated by well-known arts guru Michael Kaiser: don't race into online programming; hoard your resources for the future by reducing personnel and overhead expenses as much as possible until in-person performances can resume.
Pro Musica canceled the rest of its 2019-2020 season, as well as the entire 2020-2021 season soon after, and laid off two of its four administrative staff members — recently hired executive director Mary Madigan and marketing manager Jessie Ayala.
On the financial side, the strategy succeeded. Pro Musica's unrestricted net assets (essentially a reserve fund it is free to use however it chooses) increased substantially, from $132,645 as of July 31, 2019, to $365,622 at July 31, 2021. Part of the improvement reflects O'Connor's pro bono work during the hibernation period.
Pro Musica emerged from the pandemic with a stronger balance sheet, but in weaker shape on the administrative side, since its already small staff had been reduced by two key players, both of whom had pivotal roles in generating income.
When pandemic conditions improved and a 2021-2022 season became likely, the Pro Musica board assembled a seven-member search committee to find an executive director. It wasn't what a typical search for a nonprofit leadership position looks like: the committee interviewed just one candidate, Andréa Cassutt, then the executive director of the Santa Fe Youth Symphony.
Cassutt was one of three finalists in the earlier national search that led to Madigan's hiring in 2020. Pro Musica Board President Tim Terell wouldn't say why Pro Musica didn't approach Madigan about her interest in returning.
Madigan said, "I would have been receptive to a conversation."
In organizations that have a dual leadership structure, such as Pro Musica, with its executive director and artistic director, it's customary to give the incumbent leader a crucial role in the decision-making process, which means an organization won't hire someone over their objections.
McDermott said that didn't happen.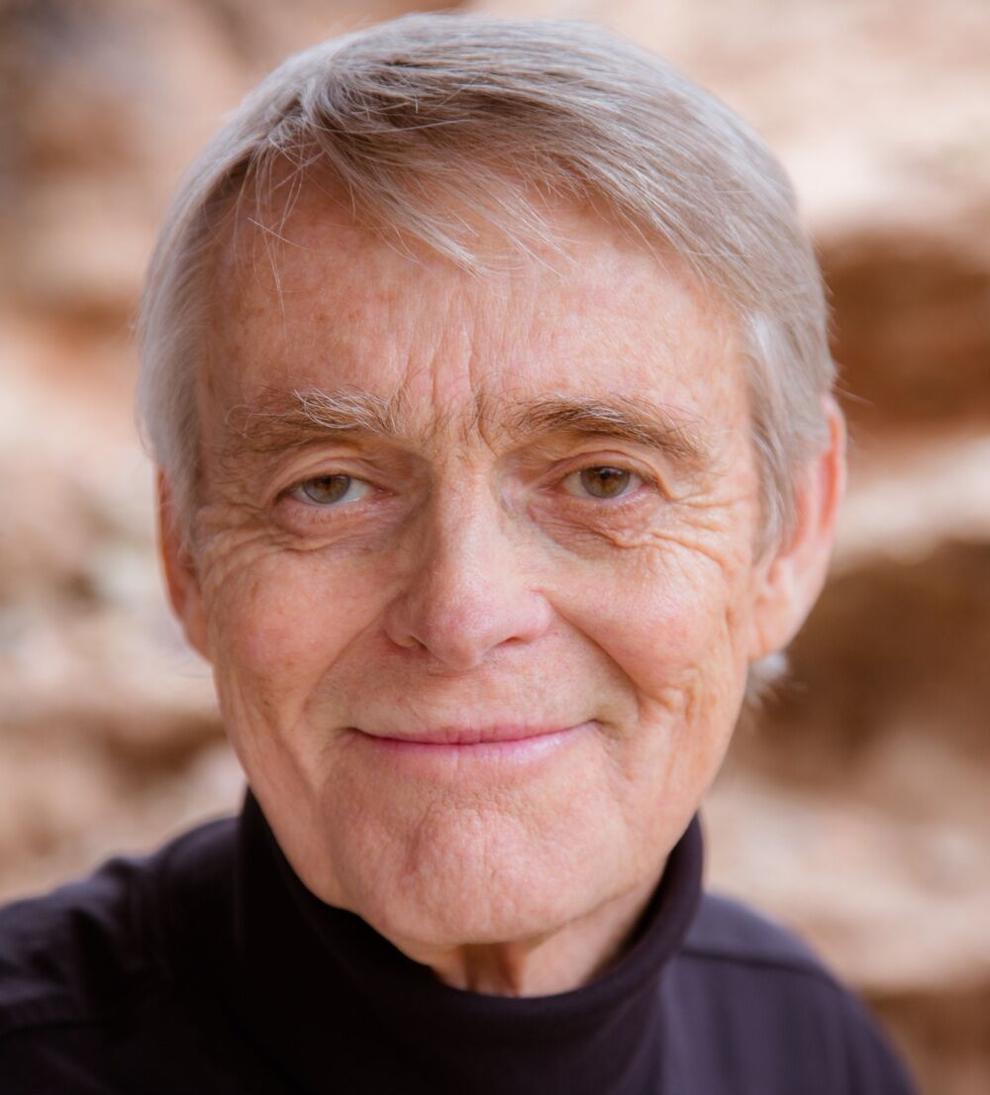 Tom O'Connor
Pull Quote
"We took a moonshot, and we got lucky." 
— Tom O'Connor on hiring McDermott as Pro musica's artistic director
"I was told for three years that I would have a very important voice in who the new executive director would be," McDermott said. "After my online meeting with Andréa in July 2021, I had a long phone call with Tom during which I expressed my concerns. Some were specific, such as Andréa telling me she had very little fundraising experience, and her approach to professional relationships, which seemed a little high school-ish. Part of it was a complete lack of chemistry; we just never really connected at any level.
"At the end of the conversation, I was told she had already been hired. Tom asked if I could give it six months. I said, 'Yes, of course I can.' And I did."
Terell said McDermott had only a consulting and feedback role in Cassutt's hiring, the same as that of O'Connor, Redman, and Lydia Garmaier, the group's director of artistic operations and administration. Asked whether Cassutt had been hired before McDermott's concerns were considered, O'Connor said, "I don't think that's the case. Was it [Cassutt's hiring] a done deal? I don't know. It was so long ago."
What led Pro Musica to hire Cassutt without considering any other candidates? "We were confident that she possessed the qualities that we were looking for," Terell said, "which included ability to collaborate, communication and networking skills, organizational and leadership skills, management skills, and adaptability and willingness to learn. Since joining Pro Musica in September 2021, she has had the opportunity to demonstrate these qualities, and we feel she has performed extremely well."
Cassutt's arrival triggered a major change in Pro Musica's organizational culture, McDermott said.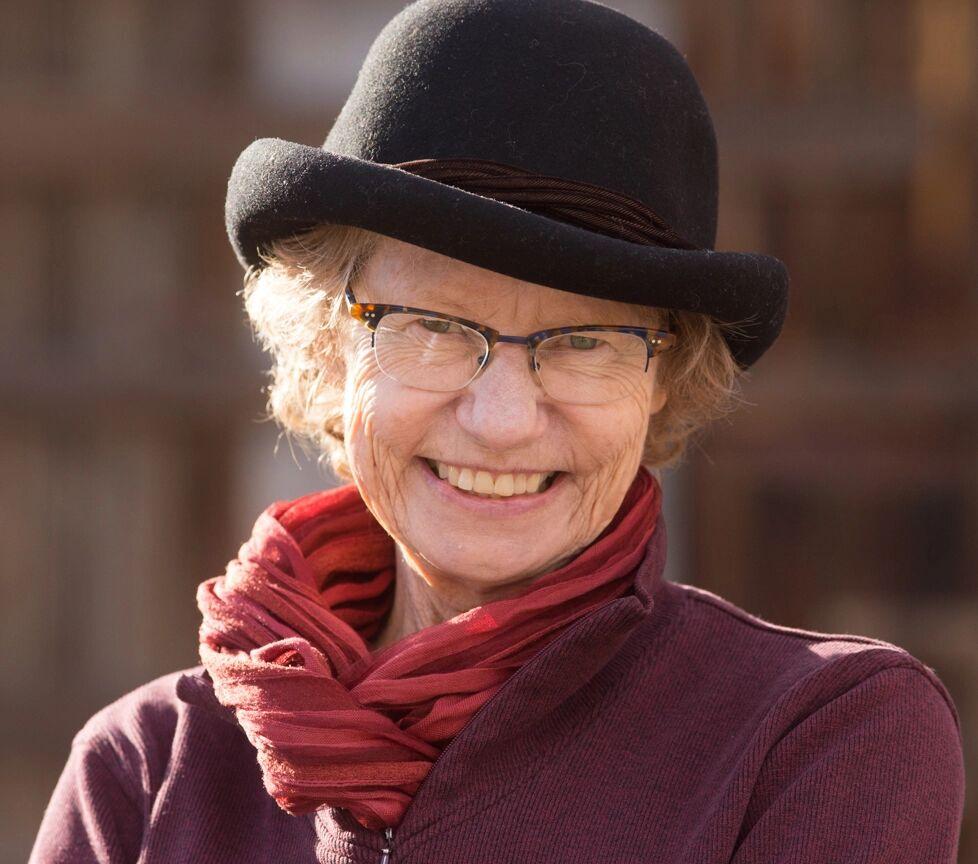 Carol Redman; photo Carrie Sykes
"For 18 months, working with Tom and Lydia on artistic planning was an incredibly joyful experience, with lots of laughter, creativity, and progress," she said. "Everything changed in late August [2021] when Andréa joined the team. She didn't seem to understand how the organization should be run or how a budget worked. Communication started to get siloed, and all the momentum we had came to a standstill."
Cassutt saw it differently.
"I came on with a lot of enthusiasm about working with Anne-Marie and have a lot of respect for her artistry," Cassutt said. "Our first conversations were good, but less developed than I would have liked. She was out of town a lot and had other commitments.
"There's not a universal sense of loss that she's leaving," Cassutt continued. "She got mixed reviews here from patrons and donors." Asked to provide specifics, she would only say, "I don't feel comfortable sharing the content of them."
Youth Symphony track record
Although the search committee had only one candidate to vet, Cassutt's financial management track record was never considered, Terell said. During three years of her tenure, the Youth Symphony incurred operating deficits totaling $257,175. Expenses exceeded income by 41 percent in the group's 2018 fiscal year, by 19 percent in 2019, and by 29 percent in 2020.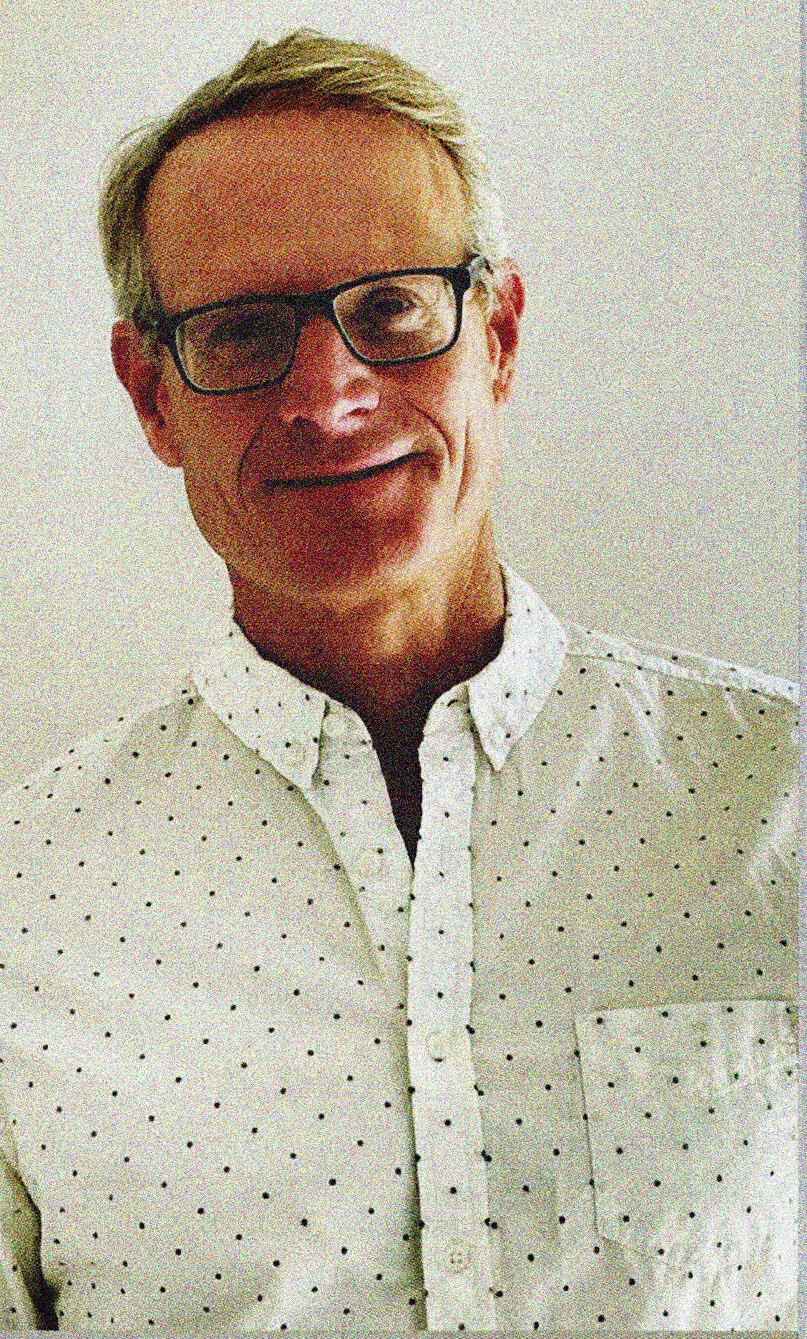 Tim Terell
Pull Quote
"We were confident that she possessed the qualities that we were looking for, which included ability to collaborate, communication and networking skills … and willingness to learn." 
—Tim Terell On What led Pro Musica to hire Cassutt
Terell and O'Connor said they were unaware of the deficits until they were approached for this story about a month ago. Terell did not reply to a question about why the search committee never sought out the information.
"That would be a significant failure in due diligence by the board," said Michael C. Dorf, a Chicago-based expert in nonprofit law and management. "They should have known about the shortfalls, investigated why they occurred, and made an informed decision about whether they should disqualify the candidate."
In this case, a portion of the Youth Symphony deficits was due to a decision to spend part of its accumulated assets on new initiatives. What's unknown is whether the actual losses exceeded the budgeted deficits and, if so, by how much. When asked for the information, then-board chair Alexandra Burke and then-board treasurer Rick Sanders said they no longer had access to it. Cassutt did not respond to the request.
But Burke and Sanders said Cassutt's time at the Youth Symphony was a success.
"Hiring Andrea as the executive director in 2016 was one of the best decisions the board made in my time with the SFYSA," emailed Burke, who was a board member from 2012 to 2018 and board chair from July 2017 to July 2018. "We, as a board, believed in and were excited to support her work on a vision to propel SFYSA forward."
'Completely incompatible'
By January, a major rift had developed between McDermott and Cassutt. "At a certain point I had to realize I couldn't take on being Andréa's mentor, or her teacher, or her coach," McDermott said, "and that the best interests of Pro Musica would not be served by retaining both of us. We were just completely incompatible."
She said she told Terell and O'Connor about her concerns in mid-February, stating it was necessary for one of them to leave the organization. McDermott said Terell's response was that Cassutt knew she would be the one who had to depart, given the circumstances.
Around the same time, Pro Musica fired Garmaier, just two months after giving her an offer letter for continued employment.
"I was completely shocked," McDermott said of the news, which came not from O'Connor or Terell but from Garmaier. "I was also incredibly angry, because Lydia reported directly to me. I wasn't consulted, and I wasn't even given a heads up."
Why didn't Pro Musica involve McDermott in the decision? "There are reasons for that that I'd rather not get into," Terell said.
O'Connor and Terell claimed Garmaier reported to Cassutt, as well as to McDermott, reflecting the fact that she also had fundraising responsibilities earlier in her tenure. Garmaier says she only reported to McDermott.
"It's stated in my updated offer letter of December 2021," she said. Former Pro Musica board member Richard Bentley, who served from 2020 to 2022, and McDermott have confirmed Garmaier's account.
Multiple sources also told Pasatiempo Pro Musica delayed responding to Garmaier's unemployment compensation claim for several weeks until she consented to a non-disclosure agreement, which would be illegal under state law. Terell characterized the charge as "absolutely, unequivocally untrue."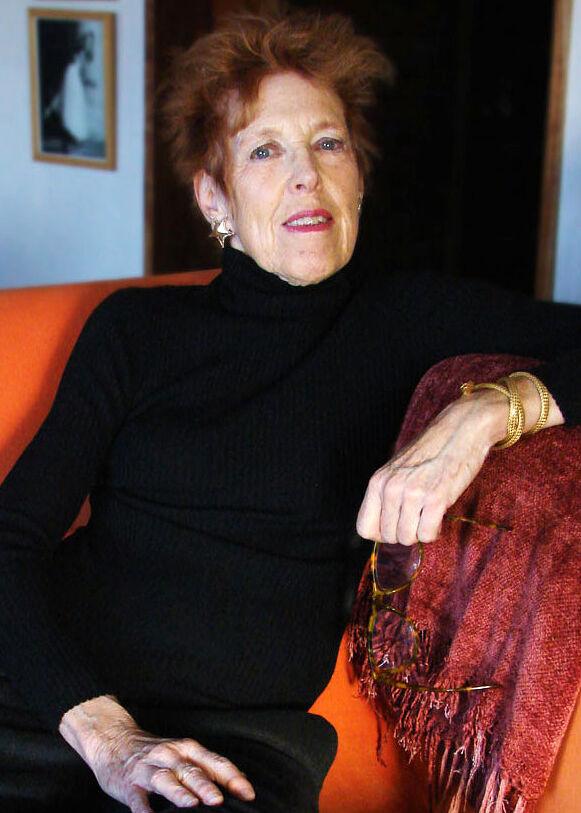 Sallie Bingham
Pull Quote
"I was furious."
— Pro Musica patron Sallie Bingham upon learning of McDermott's departure
The next step came in March. McDermott met with three executive committee members after writing the committee to express her concerns. During the meeting there was an extended discussion of alternate scenarios and solutions, including an offer of management relationship counseling, which she turned down.
"I told them that I had worked hard and dreamed big with Tom and Lydia over a three-year period to bring Pro Musica to a new level and knew that our aspirations couldn't be achieved unless a new executive director was hired," McDermott said. The meeting concluded, she added, with a mutual decision that Cassutt would be replaced with a candidate hired through a national search.
A week later, the Pro Musica board told McDermott it had decided to retain Cassutt. McDermott said she responded that July 31, 2022, would be her last day.
Why would Pro Musica stick with Cassutt instead of McDermott? "We don't know that Anne-Marie would have stayed if Andréa had gone," Terell said.
"Oh, no," said McDermott. "I was explicitly clear [that I would have stayed] with Tim, with Tom, and with the executive committee."
Losing the most generous donor
Pro Musica patron Sallie Bingham learned of McDermott's departure by reading about it in The New Mexican.
Because no one from Pro Musica contacted her before or after the story ran, she emailed the group and received a reply from Cassutt that Bingham characterized as "just a lot of hot air." The Santa Fe philanthropist and feminist activist is currently Pro Musica's most generous supporter, underwriting its Women of Distinction initiative with high five- and low six-figure contributions over multiple years.
McDermott was prominently featured in the initiative, which was designed to provide opportunities for women as conductors with the group. Bingham's giving level far exceeds those of others; Pro Musica's second-largest donation in FY 2021 was $25,000.
"I will not continue giving to them," Bingham said.
A founding director's move to retirement is often challenging for the organization involved, as well as the founders. For Pro Musica, it's been a drama that has played out over more than a decade. O'Connor said he told the board 12 years ago he was "starting to think about passing the leadership to someone else."
While on the face of it the transition has taken place, contradictory signals continued about his and Redman's future involvement with the group.
On May 5, Pro Musica held a special event honoring the duo on their retirements. A day before, when asked whether Redman would be involved after the group's new fiscal year begins in August, O'Connor replied, "It's my fervent hope that she is, because of the continuity she can bring, and the fact that she's an excellent writer. So I hope she'll be really involved."
Observers close to the situation agree O'Connor wants to be free of the day-to-day administrative grind but are skeptical about whether he can be "hands-off" when it comes to artistic issues, no matter who succeeds him.
"I felt that no major decisions were made without Tom's blessing," former board member Bentley said, "and that Tom did not relinquish his responsibilities and authority even after Anne-Marie was hired as artistic director. … Had Tom not wanted Lydia fired or Anne-Marie to resign, those events would not have happened."
Pro Musica's financial position has improved, but it isn't robust, especially its endowment. Nonprofit experts consider an endowment equal to the annual operating budget an acceptable level (double the budget is good, and triple is excellent). At just over $200,000, the Pro Musica endowment is about 20 percent of its budget, which was $1.1 million in 2018-2019, its most recent full season.
On the personnel side, Terell said that the board has "total confidence" in Cassutt, who "did an excellent job dealing with the coronavirus issues we had to contend with in our just completed season [2021-2022], and we didn't have to cancel a single event."
The group's most critical issue is rebuilding its depleted staff. In addition to McDermott and Garmaier, the departures since February include development manager Mark Zero and production manager Eoghan Doyle. Three new staff members in artistic and administrative posts have just been announced. Gregg Koyle will become the group's orchestra manager, effective Aug. 1. He's served in the same role with the Santa Fe Opera since 2005 and with Sarasota Opera as its orchestra personnel manager for 20 years.
The learning curve may be steeper for Cassutt's two other key hires. Tanner Stegink joins Pro Musica as development manager on June 1, after graduating in May with a master's degree in tuba performance from the University of New Mexico. His arts administration experience: a house manager with the chamber music group Chatter and patron services manager for Opera Southwest.
Katie Olivant comes to the group as artistic operations manager after many years in higher education, most recently as the interim associate vice president for academic affairs at California State University, Stanislaus. Her most relevant prior experience was serving as an artist liaison in the summers of 1991 and 1992 at the Aspen Music Festival. Olivant also worked for William Jewell College's performing arts series from 1985 to 1989 and assisted the manager of the Austin, Texas, cultural arts division from 1993 to 1995.
In addition to the new staff, a new structure for artistic decision making will be announced soon, with a strong likelihood it will involve some sort of "artistic partners council" rather than an artistic director.
"We have clarity that we didn't have before," O'Connor said. "We see that there is a better way to go forward with artistic leadership." ◀