The holiday entertainment season, version 2022, offers some new twists, some welcome reappearances, and some reassuring reliables. You can celebrate Christmas mariachi-style with Mis Crismes, Texas-style with Michael Martin Murphey's Cowboy Christmas, or who-knows-what style, deep in the recesses of the mind that gave us Pink Flamingos and Hairspray, with A John Waters Christmas.
Aspen Santa Fe Ballet's professional company has been resurrected for four performances of The Nutcracker, and the New Mexico Gay Men's Chorus is going show biz with Scrooge!, a live performance version of the popular 1970 film. Construction near Loretto Chapel means that Santa Fe Pro Musica has moved to the Lensic Performing Arts Center and St. Francis Auditorium for a series of Bach concerts, featuring secular music instead of the group's traditional Baroque Christmas events.
If holiday hoorah gives you the heebie-jeebies, fear not. Check out the special "Bah, Humbug!" section at the end for some highly worthy events in which no nuts will be cracked, no bells jingled, and no "ho-ho-hos" heard.
See the sidebar for box office information for the presenting groups and performance venue addresses.
New Mexico Performing Arts Society
5:30 p.m., Immaculate Heart of Mary Chapel, $50-$60 with discounts available
Artistic director Franz Vote leads an eight-member choral ensemble and a 10-member chamber orchestra in the final two parts of Johann Sebastian Bach's Christmas Oratorio, quite possibly the greatest such music ever written. The six parts were written to be performed over the 12 days of Christmas. Part V, for the Sunday after New Year's Day, is about the wise men arriving in Jerusalem, and it opens with one of the most vigorous choruses Bach ever wrote. Part VI was intended to be performed on Epiphany, and its celebratory aspect is made manifest by the addition of trumpets and timpani to the orchestra.
Christian Libonati and Koppany Pusztai in A Year With Frog and Toad, Santa Fe Playhouse; photo C Stanley Photography

COLIN HOVDE

A Year with Frog and Toad
7:30 p.m., Santa Fe Playhouse, pay-what-you-will preview, with encore 7:30 p.m. Friday, Dec. 2, then 7:30 p.m. Thursday-Saturday, Dec. 8-10, Monday, Dec. 12, Thursday-Saturday, Dec. 15-17, and
2 p.m. Saturday, Dec. 10, Sunday, Dec. 11, Saturday,
Dec. 17, and Sunday, Dec. 18, $30-$75 with discounts available
Arnold Lobel's beloved amphibian bromances were turned into a Broadway musical in 2003, earning three Tony Award nominations, including best musical. A Year with Frog and Toad is a family-friendly exploration of friendship, appreciating differences, and loving unconditionally told through the sometimes-prickly relationship between the easy-going Frog and the curmudgeonly Toad. When it premiered on Broadway, The New York Times called the score "eminently hummable" and the book and lyrics "witty without talking down to younger audience members or winking at older ones."
Mariachi Christmas – Mis Crismes
National Latino Behavioral Health Association
7 p.m., Lensic Performing Arts Center, $25-$45
Mariachi Christmas – Mis Crismes 2022 is an all-family event featuring holiday music and dance by Santiago Alberto, Mariachi Herencia de Las Vegas, Mariachi Euforia, Baile Ilusión, and other special guests. The event showcases New Mexico traditions with bilingual performances and proceeds will benefit the National Latino Behavioral Health Association's scholarship fund for New Mexico students. Tickets are available via the Lensic.
4 p.m., St. Bede's Episcopal Church, $25
Five centuries of music inspired by the sun, moon, stars, and candlelight are featured in this wide-ranging concert, from William Byrd's 1607 "Surge, illuminare, Jerusalem" to contemporary works by Craig Hella Johnson, Sarah Quartel, and Shawn Kirchner. There's also music by Fanny Hensel and her brother, a.k.a. Felix Mendelssohn, pop tunes by Kate Rusby and Don McLean, and music from Russia, Israel, and Australia.
Michael Martin Murphey's
7:30 p.m., St. Francis Auditorium, $45-$75
In 1992, Michael Martin Murphey created his first cowboy Christmas album, inspired by the Texas Cowboys' Christmas Ball, a 100-year plus tradition in Anson, Texas. Five more cowboy Christmas albums followed, and music from them, plus video, photography, cowboy poetry, the Rocky Mountain Vintage Dancers, and the Rio Grande Band are featured in this theatrically produced holiday celebration, along with Murphey himself.
7 p.m., Lensic, free admission
This all-volunteer concert band is one of Santa Fe's oldest musical fixtures. Its roots go back to 1865, when bugler Francisco Pérez returned to his hometown after the Civil War. He may have bugled for the losing side, but shortly after his homecoming he founded La Banda de Santa Fe, which morphed over the decades into the current group. Its 2022 holiday concert promises to be a mix of classical and holiday favorites.
The Mavericks' Very Merry Christmas
7 p.m., with encore on Wednesday, Dec. 7, Lensic, $64-$89
Rolling Stone magazine may have said it best: "Nobody puts the Feliz in Navidad quite as jubilantly as The Mavericks." The quartet of vocalist Raul Malo, drummer Paul Deakin, guitarist Eddie Perez, and keyboardist Jerry Dale McFadden will perform songs from their Hey! Merry Christmas! album along with hits from their 30-year career, all in a distinctive mix of rockabilly, Latino, folk, swing, blues, and jazz.
Mannheim Steamroller Christmas
7:30 p.m., Popejoy Hall, University of New Mexico, Albuquerque, $65-$95
Mannheim Steamroller was actually born in Omaha, Nebraska, the brainchild of composer and record producer Chip Davis. (The name comes from "Mannheim roller," an 18th-century classical music crescendo technique.) The group is famous for its neo-classical new age music and, for the last 35 years, its Christmas albums and live performances, which feature extensive multimedia effects in addition to its signature sound.

New Mexico Gay Men's Chorus performs Scrooge!; top, Albert Finney in the film Scrooge

Kyle Zimmerman

New Mexico Gay Men's Chorus
7:30 p.m., Lensic; encores at 7:30 p.m. Dec. 10 and 3 p.m. Dec. 11, Hiland Theater, Albuquerque, $20-$45
In 1992, writer, composer, and lyricist Leslie Bricusse retrofitted his 1970 musical film hit Scrooge! as a stage musical, adding several new songs to it as well. Now the New Mexico Gay Men's Chorus is offering Scrooge in an all-male concert version, promising some surprise guests along the way as well, with performances in Santa Fe and Albuquerque.
Taos Chamber Music Group/Winter Scenes with Gleb Ivanov
5:30 p.m., Harwood Museum of Art, $30 with discounts available
Pianist Ivanov is a frequent Taos guest artist; his solo recital for the group includes Pyotr Ilyich Tchaikovsky's Dumka in C Minor, Op. 59 ("Scenes from a Russian Village"), Sergei Rachmaninoff's Sonata No. 1 in D Minor, Ottorino Respighi's Notturno, Maurice Ravel's Jeux d'eau, and, festively capping it all off, Alfred Grünfeld's "Soirée de Vienne," a potpourri of themes from Johann Strauss Jr.'s operetta Die Fledermaus arranged for virtuoso pianist.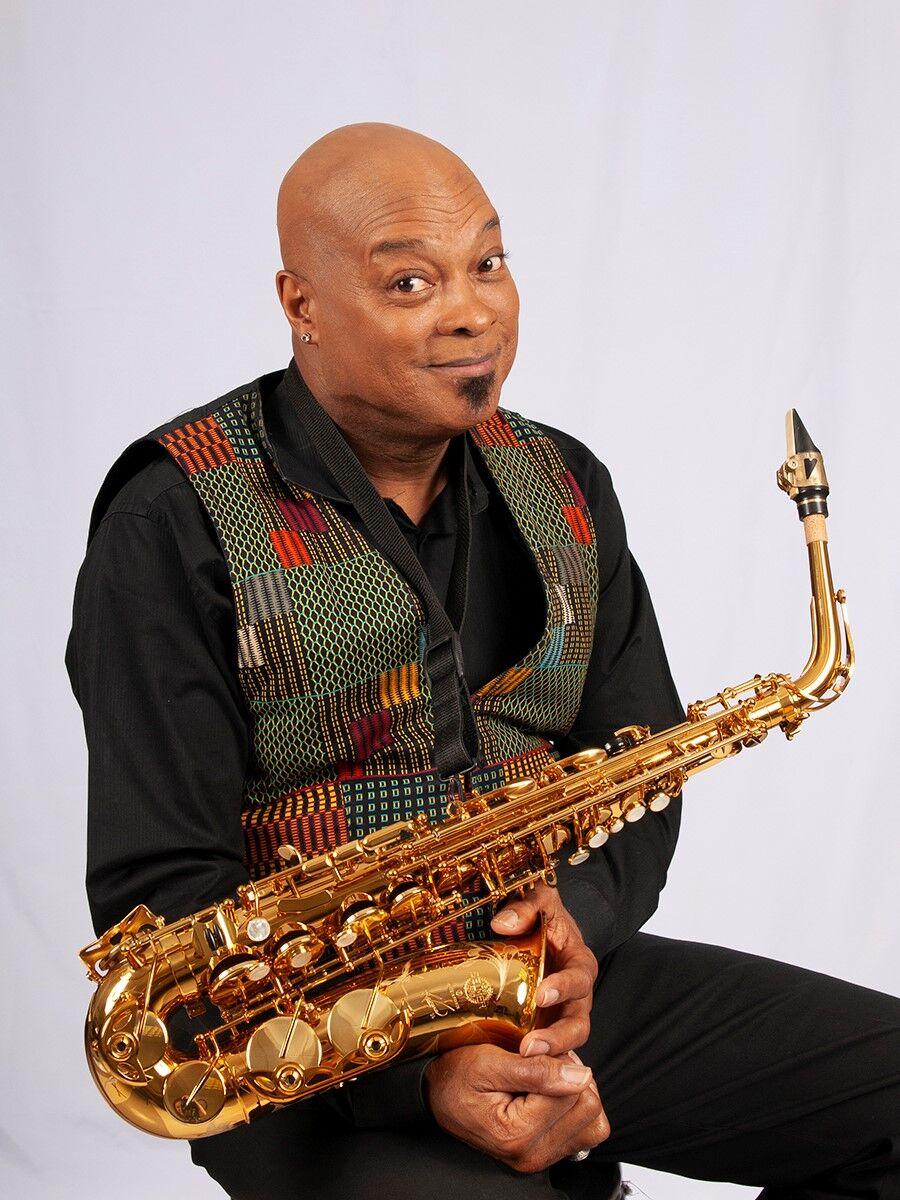 Horace Alexander Young, A Nat Cole Christmas
Santa Fe Music Collective
7 p.m., SITE Santa Fe, $25-$30
Horace Alexander Young came out of celebrated Houston, Texas, saxophone tradition and played with the bands backing B.B. King, Aretha Franklin, and Nancy Wilson, among others. He has a flip side, though, as a vocalist who channeled the suave singing style of Nat Cole on a [email protected] tour celebrating Cole's birth centennial in 2019. His Nat Cole Christmas features many of the vocal icon's holiday song hits from back in the 1950s and 1960s.
5:30 p.m., with encore Dec. 11, Harwood Museum of Art, $30 with discounts available
Violinist L.P. How, cellist Sally Guenther, flutist Nancy Laupheimer, and pianists Kim Bakkum and Gleb Ivanov play Sergei Rachmaninoff's Six Morceaux Op. 11 for piano four hands, Philippe Gaubert's Flute Sonata #2, and Bedrˇich Smetana's passionate Piano Trio in G Minor, Op. 15.
1 p.m. Cristo Rey Catholic Church, with encores at 7:30 p.m. Dec. 16 to 17, 20 to 22, Cathedral Basilica of St. Francis of Assisi, $25-$100 with discounts available
The centerpiece work is Benjamin Britten's A Ceremony of Carols, sung in a rarely heard arrangement that added men's voices to the women's or treble voices of the original score. Contemporary choral music and seasonal favorites including "O Holy Night" and "Angels We Have Heard on High" round out the program.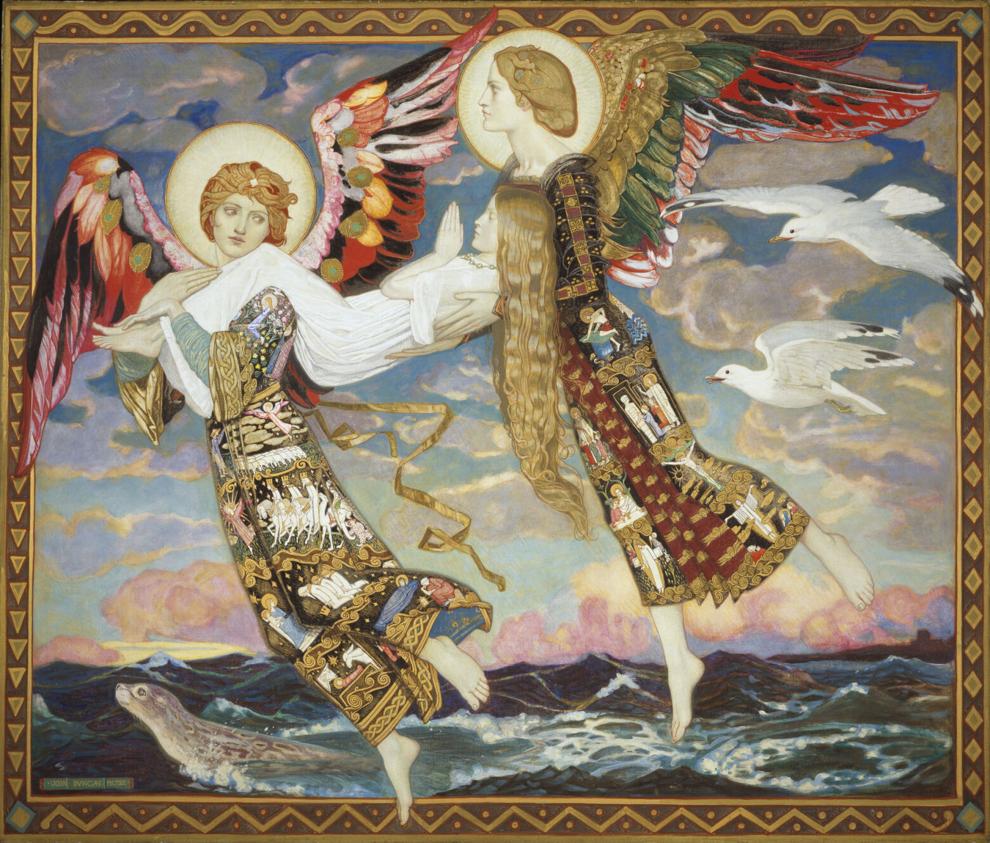 John Duncan, Saint Bride (detail), for Santa Fe Women's Ensemble

Antonia Reeve

Santa Fe Women's Ensemble
3 p.m. with encores on Dec. 11, 17, and 18, First Presbyterian Church, $25 with discounts available
The ensemble celebrates the season with a program that includes traditional carols from Austria, France, Germany, Ukraine, and Wales, along with newer works such as a toe-tapping "Hodie Christus Natus Est" by Kelly-Marie Murphy. A commissioned world premiere is also on the bill, "A Christmas Telling of St. Bride of the Isles" by composer Sarah Jaysmith. The inspiration for it is the 1913 painting St. Bride by John Duncan.
A Winter's Evening with Ryanhood
7:30 p.m., Tumbleroot Brewery and Distillery, $20-$25
Ryanhood (a.k.a. Ryan David Green and Cameron Hood) went from being street performers at Boston's Quincy Market to performing more than a thousand shows in 46 of the states over the past decade, thanks to their high-energy acoustic guitar work and harmony vocals. A Winter's Evening features original holiday compositions, covers, and reworked classics together with holiday stories and memories.
Variety is the key descriptor here, with repertory including selections from Tchaikovsky's Nutcracker Suite, Irving Berlin's "White Christmas," a Hanukkah Festival Overture, and Johann Strauss Sr.'s "Radetzky March." Members of the Santa Fe Youth Symphony join the orchestra for side-by-side performances of Leroy Anderson's "Sleigh Ride" and the first movement of Antonín Dvorˇák's unusually cheerful Symphony No. 8. A "Holly and Jolly Sing-along" is the finale.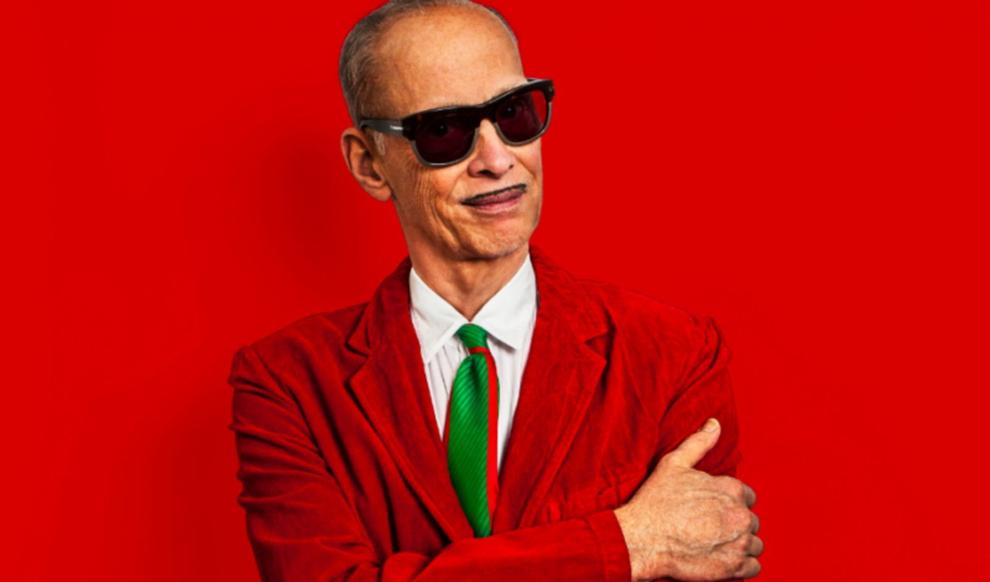 A John Waters Christmas
He's been called the Baron of Bad Taste, the Sultan of Sleaze, and the Pope of Trash. Who better to create some holiday jeer? This year's tour by filmmaker, screenwriter, and stand-up comedian Waters promises to be "a combustion of Christmasly-incorrect kindling that will blaze into a glorious nut-case Noël fire from hell." The $145 tickets include a post-show "group therapy session" (actually a small group Q&A) with the star. Tickets are available via the Lensic.
7 p.m., Cathedral Basilica of St. Francis of Assisi, free admission
The concert may be free, but you'll be put to work, as the symphony's brass section and choristers are counting on you to sing along with several numbers, including "O Come, All Ye Faithful," "Hark! The Herald Angels Sing," and the "Hallelujah Chorus." The performance anxiety-free segments, at least for the audience, include Adolphe Adam's "O Holy Night," Franz Biebl's "Ave Maria" setting from 1964 for double chorus, and the "Hail, Mary" section from Sergei Rachmaninoff's All-Night Vigil for unaccompanied chorus. No tickets are required; doors open at 6:15 pm.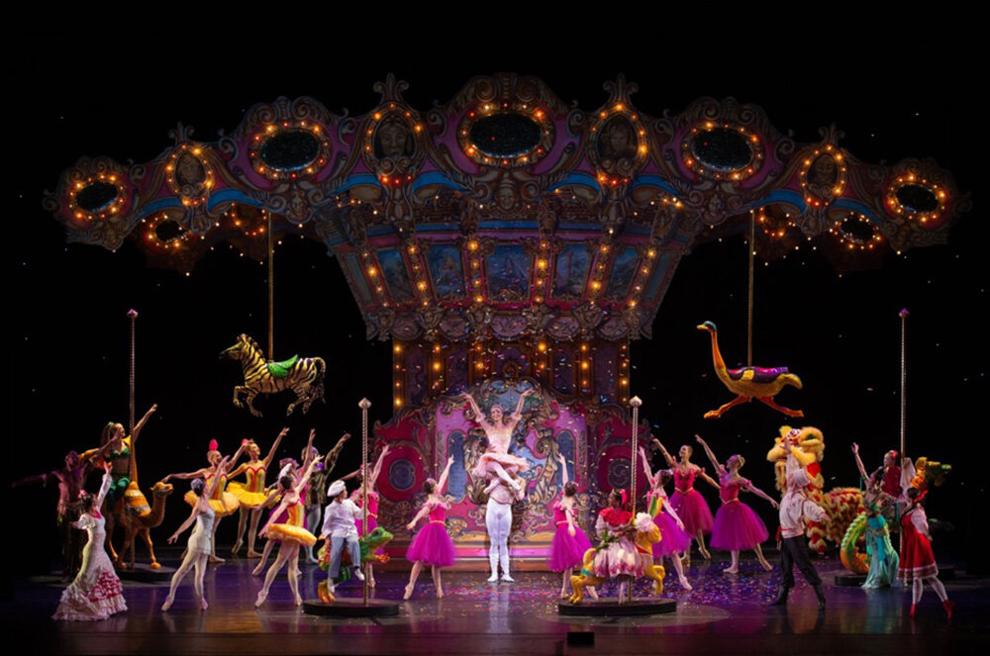 The Nutcracker, Aspen Santa Fe Ballet, December 2019 performance; photo Sharen Bradford
2 p.m. and 7 p.m. with encores at 1 p.m. and 5 p.m. Dec. 18, Lensic, $36-$94
After a two-year hiatus, the Aspen Santa Fe Ballet is back with its much-loved production of The Nutcracker, featuring soloists Brittany Pollack and Peter Walker from the New York City Ballet, plus professionals from several other dance companies and students from the Aspen Santa Fe Ballet School. Two new dances have been added to the holiday classic this year, with Ukrainian and Mexican divertissements now part of the more-than-70-members show.
Boston Camerata, Performance Santa Fe
4 p.m., Cristo Rey Catholic Church, $35-$95
Founded in 1954, Boston Camerata is one of the country's oldest early music groups, as well as one of the most highly regarded. Its holiday concert, A Medieval Christmas: Hodie Christus Natus Est (Today Christ is Born) takes place at the acoustically superior Cristo Rey Catholic Church and is based on its 2021 CD of the same name. Three female singers and two instrumentalists perform songs, hymns, and processionals in five languages, spanning more than four centuries of liturgical celebration.
Jessica Vosk: Golden Nights & Holiday Lights
7:30 p.m., Lensic, $25-$105
Wall Street's loss was Broadway's gain when Jessica Vosk ditched the Financial District for the Great White Way. She soon shot to stardom, earning rave reviews as Elphaba in Wicked and Fruma Sarah in the recent Fiddler on the Roof revival. She also sold out at Carnegie Hall and the Chicago Symphony and is now on a national tour with her solo performance evening. Here, it's a benefit for Performance Santa Fe and will include a mid-performance mini-fundraiser for its education programs. A portion of the proceeds will also be donated to The Food Depot.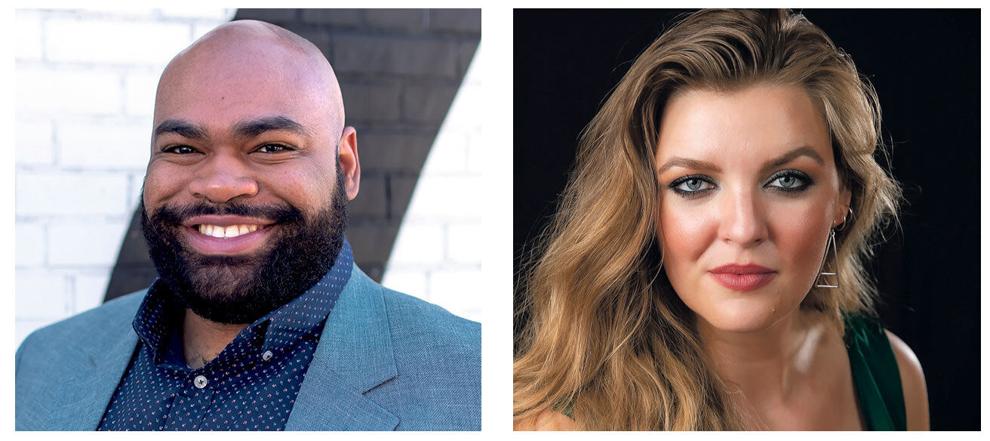 Bass-baritone Darren Drone and mezzo-soprano Kathleen Felty, A Night at the Opera
Principal Conductor Guillermo Figueroa leads Santa Fe Opera 2022 apprentice singers — soprano Amber Norelai, mezzo-soprano Kathleen Felty, tenor Andrew Turner, and bass-baritone Darren Drone — in a program of arias, duets, ensembles, and overtures. Highlights include arias from Carmen, The Barber of Seville, and Eugene Onegin, duets from The Marriage of Figaro and Ariadne auf Naxos, the quartet from Rigoletto, and the drinking song from La Traviata.
Joe Illick and The New Year's Eve Orchestra
1 p.m. open rehearsal for families, 5 p.m. performance, Lensic, $5-$20, $30-$80
This Santa Fe tradition adds a new twist this year with a countertenor guest star — Anthony Roth Costanzo — joining conductor Joe Illick and the orchestra. The non-vocal offerings include Beethoven's Symphony No. 2 and the third movement from Gershwin's Piano Concerto in F, with Illick as soloist. The vocal items include two Handel arias, the pensive "Pena tiranna" from Amadigi di Gaula and the virtuosic "Vivi, tiranno!" from Rodelinda, as well as a set of Gershwin songs for the finale.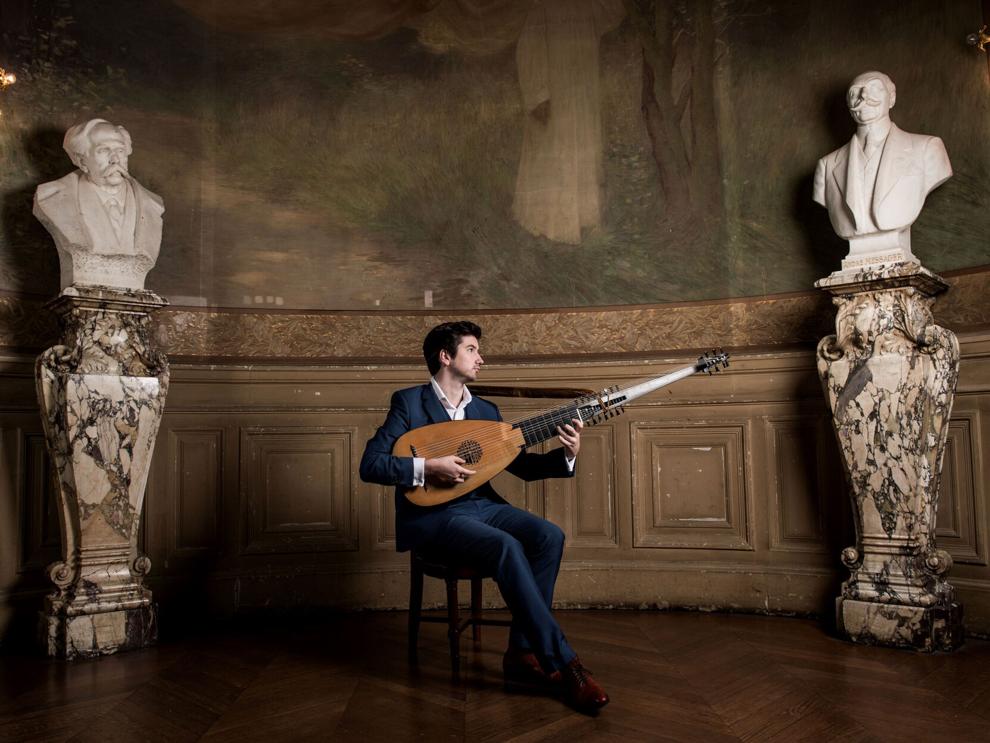 Lutenist Thomas Dunford, photo Julien Benhamou, Performance Santa Fe
7:30 p.m., St. Francis Auditorium, $35-$95
Hailed by BBC Music Magazine as the "Eric Clapton of the lute," Dunford made his debut in Shakespeare's Twelfth Night at the Comédie Française in 2005 and now plays regularly with such leading Baroque ensembles as Les Arts Florissant, The English Concert, and Les Musiciens du Louvre. His Santa Fe performance includes works by Renaissance composers John Dowland, Girolamo Kapsberger, and Juan Ambrosio Dalza, as well as the Suite in G Major and the Chaconne from Partita No. 2 for solo violin by J.S. Bach, arranged for archlute.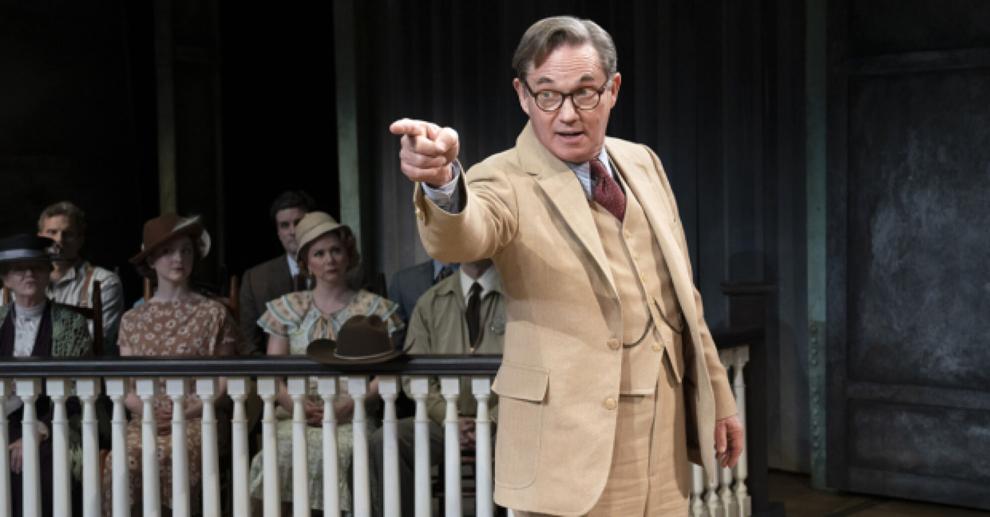 Richard Thomas as Atticus Finch in the national tour of To Kill a Mockingbird
7:30 p.m., with encores Dec. 14-16, 2 p.m. and 8 p.m. Dec. 17, 1 p.m. and 6:30 p.m., Dec. 18, Popejoy Hall, Albuquerque, $39-$122
After a 2018 legal skirmish with author Harper Lee's estate, Aaron Sorkin's stage adaptation of her To Kill a Mockingbird opened on Broadway. It was an immediate success, running for 626 performances and spawning a national tour already booked through mid-2023. It comes to Albuquerque for a week-long run with Richard Thomas starring as lawyer Atticus Finch, who defends a Black man unjustly accused of rape.
Bach Sonatas and Partitas, Part 1
7 p.m., Lensic, $35-$100, with discounts available
Pro Musica launches its six-concert Bach Festival with newly appointed Artistic Director Colin Jacobsen in the guise already very familiar to Santa Fe audiences, a violin virtuoso. In the first of back-to-back solo recitals, he plays J.S. Bach's Sonata No. 1 in G Minor, Partita No. 2 in D Minor, and Partita No. 3 in E Major. Six in number, these sonatas and partitas are bedrocks in the solo violin literature and have been recorded by almost every violinist of stature. Partita No. 2 ends with an immense chaconne called "the greatest structure for solo violin that exists," by virtuoso fiddler Yehudi Menuhin.
Bach Sonatas and Partitas, Part 2
7 p.m., Lensic, $35-$100, with discounts available
Jacobsen finishes his traversal of Bach's solo violin pieces with Partita No. 1 in B Minor, Sonata No. 2 in A Minor, and Sonata No. 3 in C Major. The sonatas are strictly four-movement works, in a formal slow-fast-slow-fast pattern; the partitas are more varied in the number of movements and types of music, since they are based on existing dance forms, such as the allemande, the sarabande, and the gavotte.
Bach's 'Coffee Cantata'
7 p.m., with encore 7 p.m. Dec. 24, St. Francis Auditorium, $35-$100
Perk up your holidays with Pro Musica's zippy J.S. Bach twin bill. The so-called "Coffee Cantata" is actually a miniature comic opera lampooning Leipzig's addiction to the drink, and it seems to have premiered at a local coffee house. A desperate father tries multiple schemes to get his independent-minded, caffeine-dependent daughter to give up the brew. Needless to say, none succeeds. The deservedly popular Brandenburg Concerto No. 5 is scored for small orchestra and a solo group of flute, violin, and harpsichord, with the harpsichord taking the lead. It even has an extended cadenza, almost unheard of at the time, and the piece is often considered to be classical music's first keyboard concerto.
7 p.m., with encore Dec. 30, St. Francis Auditorium, $33-$98
The final Bach Festival offering includes three of the Brandenburg Concertos, No. 3 in G Major, No. 4 in G Major, and No. 6 in B-flat Major. Great works all, but the most intriguing item on the program is Bach's Keyboard Concerto in D Minor, with the keyboard belonging to the venue's recently restored historic organ. David Solem is the soloist; Colin Jacobsen is the orchestra leader. ◀