Show name: Mesilla Valley Kennel Club, Inc.
Location: Las Cruces, NM
Show Date: Sunday, October 23, 2022
Total Entries: 368
Best In Show Judge: Mr Robert J Shreve
Show Photographer(s):
Bob Kohler • Email: [email protected]
DogReg: GCHG Jadestar N Cairncross Wild Wild West [Dog]
Breed: Setter (Irish)
Dealer: Carlos Carrizo
Owner: K Crocker
Breeders: K Crocker & J Smith
Reserve Dog Reg: GCH I Love Rhapsody Always Full Of Wisdom [Dog]
reserve breed: maltese
Reserve Handler: Tonia Holibaugh
Reserve Owner: C Chan Lee
Breeder: C Chan Lee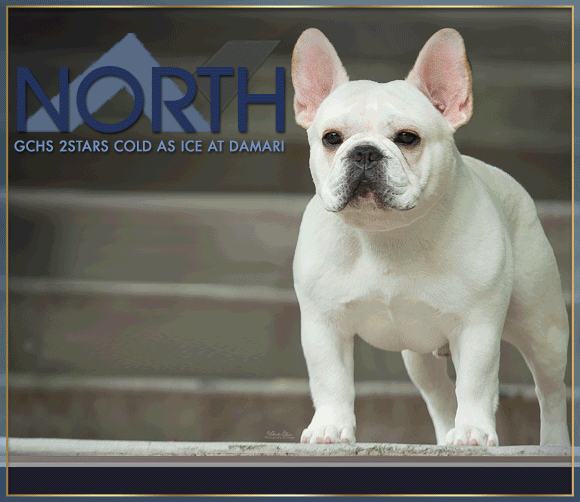 sports Judge's name: Mrs Carol Jean Nelson
Total entries: 50
#1-
DogReg: GCHG Jadestar N Cairncross Wild Wild West [Dog]
Breed: Setter (Irish)
Dealer: Carlos Carrizo
Owner: K Crocker
Breeders: K Crocker & J Smith
#2-
Dog Reg: GCH Stocksfell Stella [Bitch]
Breed: Pointers
Handler: Kimberly Lourier
Owners: K Lourier, B Wilkinson & D Ying
#3-
Dog Reg: CH Hollywicks Aristes Painted Sky CD BN RI FDC CGC [Bitch]
Breed: Retriever (Labrador)
Handler:
Owner: K & S Herman & B Kellner
Breeders: B Kellner & S Herman
#4-
Dog Reg: CH Velka Ilia [Bitch]
Breed: Spaniel (English Cocker)
Handler:
Owner: V Boylan
dogs Judge's name: Mrs. Terry M. DePietro
Total Entries: 79
#1-
DogReg: GCHB Elista's Cross My Heart [Dog]
Breed: Borzoi
Handler:
Owner: J Carleton
#2-
Dog Reg: GCHP Azizas High Roller By Presidio FDC [Dog]
Breed: Rhodesian Ridgeback
Dealer: Wendy Oelrich
Owners: M & E Prendergast, A Savaglio & J Pasquini
Breeders: A Savaglio & J Pasquini
#3-
Dog Reg: CH Lehigh Kiss The Skye [Bitch]
Breed: Scottish Deerhound
Handler:
Owner: M Rose
#4-
Dog Reg: GCHS Grandcru Leeuwin At Ceottis RN CGC TKP [Bitch]
Breed: Greyhound
Handler:
Owner: K Dayberry
Breeders: M Steele, A Phelan & R Tomlin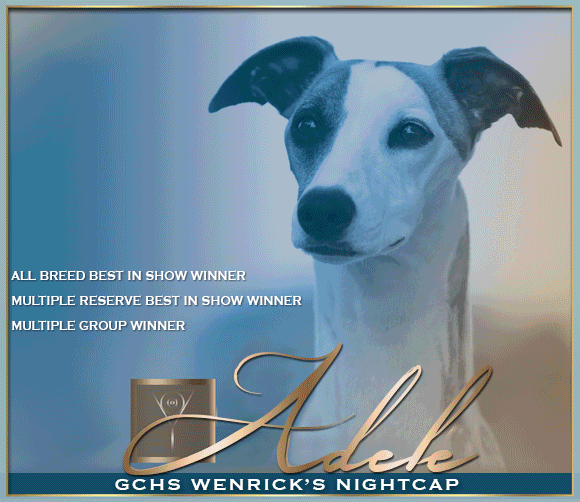 Working Judge's name: Mrs. Terry M. DePietro
Total entries: 51
#1-
DogReg: GCH Windfall Adesa 3 Wire Winter @ Emerald Mtn RN FDC [Dog]
Breed: Bernese Mountain Dog
Handler:
Owners: E Dennehy, W Rogers, K Hayko, B Blewett Rude & C Fellbaum
#2-
Dog Reg: CH Almas Who Made Who [Bitch]
Breed: Doberman Pinscher
Handler:
Owner: M Miller
#3-
Dog Reg: Cinciripini's Rolo [Dog]
Breed: Neapolitan Mastiff
Handler: Alvin Lee Jr.
Owner: J&L Cinciripini
#4-
Dog Reg: GCH Polar Mist Shining Star At Aladdin [Dog]
Breed: Samoyed
Dealer: Ken Griffith
Owner: J Eiler
Breeder: Lynette Blue
terrier Judge's name: Mr Robert J Shreve
Total entries: 8
#1-
DogReg: CH Mill Pond Indelible At High Mountain [Dog]
Breed: Smooth fox terrier
Handler:
Owner: C&R Snavely
#2-
Dog Reg: CH Rhapsody's Mule Creeks Ill Fly Away [Dog]
Breed: American Staffordshire Terrier
Handler:
Owner: K Conner
#3-
Dog Reg: GCH Lighthouse I Put A Spell On You [Bitch]
Breed: Kerry Blue Terriers
Handler:
Owner: S Clark & ​​A & G Jiminez
#4-
Dog Reg: GCH Lion-L Imperial Sovereign Pullman Car-Kings Court [Dog]
Breed: Miniature Schnauzer
Handler:
Owner: P&K Jacobs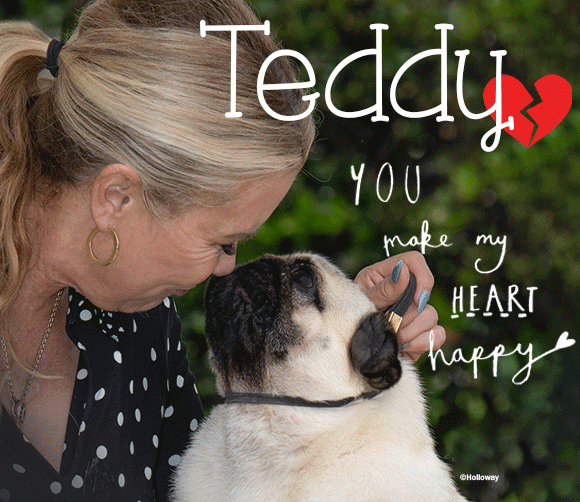 toy Judge's name: Ms Betty Nelson
Total entries: 76
#1-
DogReg: GCH I Love Rhapsody Always Full Of Wisdom [Dog]
Breed: maltese
Dealer: Tonia Holibaugh
Owner: C Chan Lee
Breeder: C Chan Lee
#2-
Dog Reg: CH Dar-Rich All Star ETS Maybe Yes Maybe No [Bitch]
Breed: Toy Fox Terriers
Handler:
Owners: W Howard & J Sandoval
#3-
Dog Reg: CH Roundabout N Torro Thatll Do George [Dog]
Breed: Chihuahua (Long Coat)
Handler:
Owner: D Brock & M Sweeney
#4-
Dog Reg: CH Falling Stars My Destiny Awaits! [Bitch]
Breed: Shih Tzu
Handler:
owner: dr T Dargin
Non sporting Judge's name: Mrs Carol Jean Nelson
Total entries: 37
#1-
DogReg: GCHS Badgerden's Big Bark Theory [Dog]
Breed: Finnish Spitz
Handler: Holly Leftwich
Owner: M Badger & H Leftwich
Breeders: M Badger & H Leftwich
#2-
Dog Reg: Hartens Its Not Unusual To Be Loved By Anyone [Dog]
Breed: Poodle (Default)
Handler:
Owner: D Lopez & S Svoboda
#3-
Dog Reg: Stoneridge Dream Of Weigle [Bitch]
Breed: Boston Terriers
Handler:
Owner: B Mudd
#4-
Dog Reg: GCH San Jo Bringing Down The House [Dog]
Breed: Shiba-Inu
Handler:
Owner: P Blair
herding Judge's name: Mr. John F Booth
Total Entries: 77
#1-
DogReg: GCH Riata's All Rise By Briarbrook [Bitch]
Breed: Australian Shepherd
Handler:
Owners: T Shumate & L Wilson
#2-
Dog Reg: CH Dawn Heirs Walk N On By [Dog]
Breed: Australian Cattle Dog
Dealer: Laurie Youmans
Owner: M Youmans-Griffith
Breeders: L Youmans, K DeFrese & M Youmans
#3-
Dog Reg: GCHB Crossroads Phantom Lover [Bitch]
Breed: Berger Picard
Dealer: Wendy Oelrich
Owner: S Galbraith
#4-
Dog Reg: Lajosmeyi The Music Man [Dog]
Breed: Pulik
Handler: Alvin Lee Jr.
Owners: L Finegan, A Quigley & P Turner
Breeders: A Quigley, P Turner & L Finegan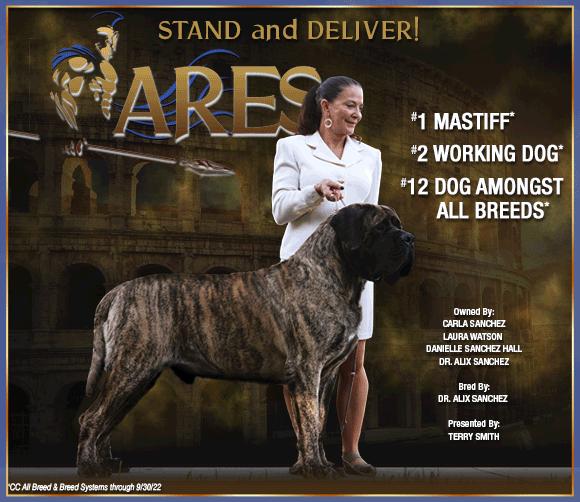 Please note these results are not official and may be subject to change once official results are submitted to AKC.
The Canine Chronicle is not responsible for any errors or inadvertent omissions in the information reported on this site.
All information on www.caninechronicle.com is the sole property of The Canine Chronicle and Endeavor Publications, Inc. Reproduction of contents, either whole or in part is not permitted without consent of the publisher.
Short URL: https://caninechronicle.com/?p=249544