NEW MEXICO
Western states propose deal over beleaguered Rio Grande
ALBUQUERQUE – New Mexico, Texas and Colorado have negotiated a proposed settlement that they say will end a yearslong battle over management of one of the longest rivers in North America, but the federal government and two irrigation districts that depend on the Rio Grande are objecting.
New Mexico Attorney General Hector Balderas on Oct. 25 announced that the states had brokered a deal following months of negotiations. While the terms remain confidential, his office called it "a comprehensive resolution of all the claims in the case."
Attorneys with the US Department of Justice and irrigation districts that serve farmers downstream of Elephant Butte reservoir argued that the proposal would not be a workable solution. The river is managed through a system of federal dams and canals under provisions of a water-sharing agreement that also involves Mexico.
The case has been pending before the US Supreme Court for nearly a decade. Texas has argued that groundwater pumping in southern New Mexico has reduced river flows, limiting how much water makes it across the border. New Mexico argues that it has been shortened on its share of the river.
Another hearing has been scheduled for January.
The battle over the Rio Grande has become a multimillion-dollar case in a region where water supplies are dwindling due to increased demand along with drought and warmer temperatures brought on by climate change.
Earlier this year, some of the river's stretches in New Mexico marked record low flows, resulting in some farmers voluntarily falling fields to help the state meet downstream water-sharing obligations.
University project seeks more nutritious chile peppers
LAS CRUCES — It's no secret that chile is a popular and essential crop in New Mexico.
Now researchers at New Mexico State University are working to develop more nutritious and better-yielding chile pepper varieties to improve overall productivity in the nation's top chile-producing state.
Dennis Nicuh Lozada, the school's chile pepper breeder and director of the Chile Pepper Breeding and Genetics Program, is leading the four-year project.
It's funded by a nearly $489,000 grant from the National Institute of Food and Agriculture, which is part of the US Department of Agriculture.
Lozada said the project's goal is to develop chile pepper varieties with improved nutritional quality and yield through a deeper understanding of the genetic basis underlying these traits.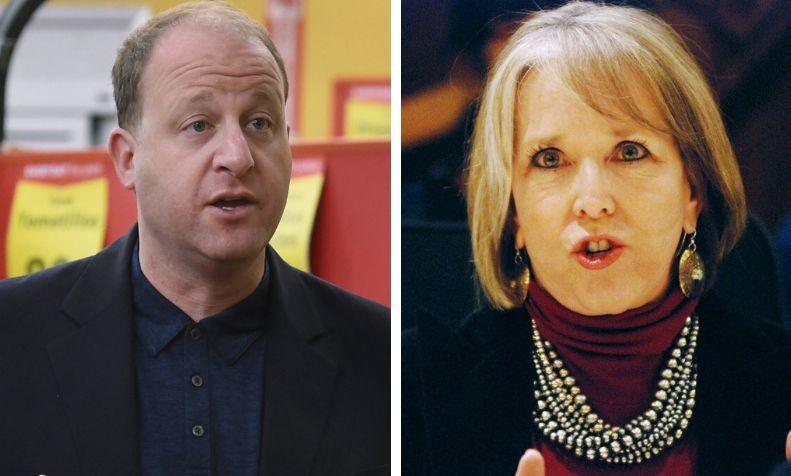 Lozada's research team is using two novel genomic approaches – genome-wide association studies and genomic selection – to accelerate the selection, breeding and development of chile pepper varieties with improved nutritional content and yield.
The researchers will first use genome-wide association studies to identify genetic markers linked with fruit morphology, nutritional content and yield in New Mexican chile peppers.
They will then implement genomic selection for fruit morphology, yield and nutritional quality-related traits and evaluate the effects of different factors on genomic selection accuracy.
Finally, the researchers will develop molecular markers that improve fruit morphology and nutritional content in chile peppers.
ARIZONA
Governor puts more containers along Mexican border
PHOENIX — The state of Arizona has begun installing shipping containers along another section of the US-Mexico border to fill gaps that aren't covered by a border wall.
The move announced by Republican Gov. Doug Ducey on Oct. 24 to install stacks of containers in Cochise County in south-eastern Arizona came two weeks after federal officials told him to remove containers he had placed along the border in southwestern Arizona.
Ducey south in federal court on Oct. 21, asking a court to allow the state to keep more than 100 double-stacked containers topped with razor wire in place near the community of Yuma, which sits near the California border. It also mentions US Forest Service land where the new containers are being placed hundreds of miles to the east.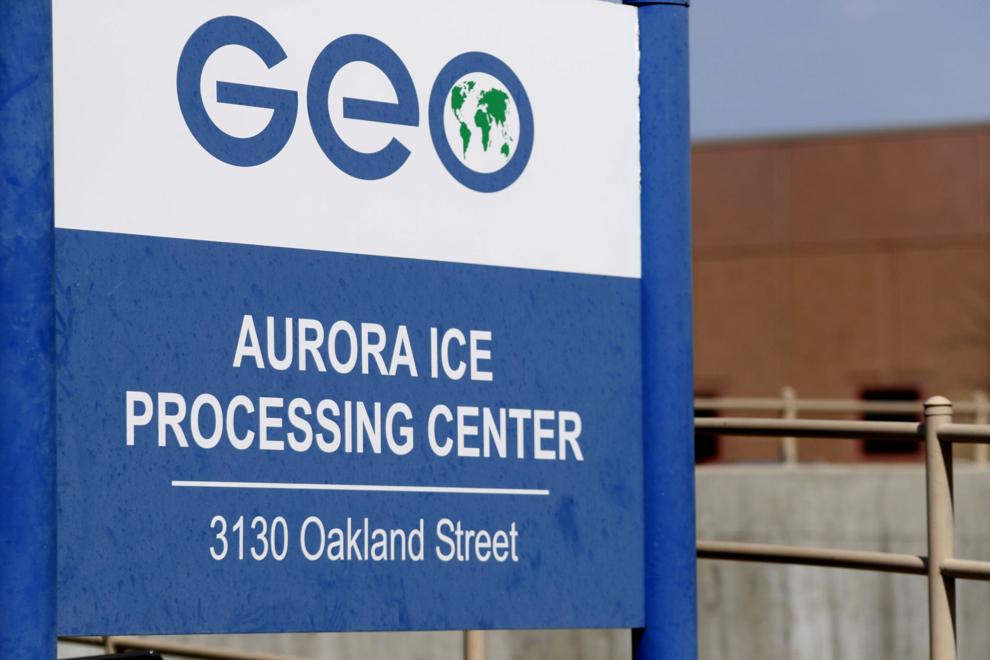 The containers near Yuma were placed in August to fill gaps in the border wall as Ducey ratcheted up political posturing against what he called the inaction of the Biden Administration in stopping migrants from entering the state from Mexico.
The new section of shipping containers is aimed at a 10-mile section of the border. Ducey said it would take more than 2,700 of the 60-foot-long shipping containers to fill the gap.
Migrants have continued to avoid the recently erected barriers near Yuma by going around them.
OKLAHOMA
Governor sets March election for marijuana question
OKLAHOMA CITY — Oklahoma Gov. Kevin Stitt on Oct. 18 set a statewide election for March 7 for voters to decide whether to legalize the recreational use of marijuana, a question Democrats had hoped would be on the November ballot to help energize liberal voters.
Oklahomans for Sensible Marijuana Laws gathered enough signatures to qualify the question for a statewide vote and thought the proposal would be on the ballot in November. But because it took longer than usual to count the signatures and for courts to consider legal challenges, there wasn't enough time to print the ballots ahead of the November election.
If approved by voters, the question would legalize the use of marijuana for any adult over the age of 21. Marijuana sales would be subjected to a 15% excise tax on top of the standard sales tax, and the revenue it generates would be used to help fund local municipalities, the court system, public schools, substance abuse treatment and the state's general revenue fund.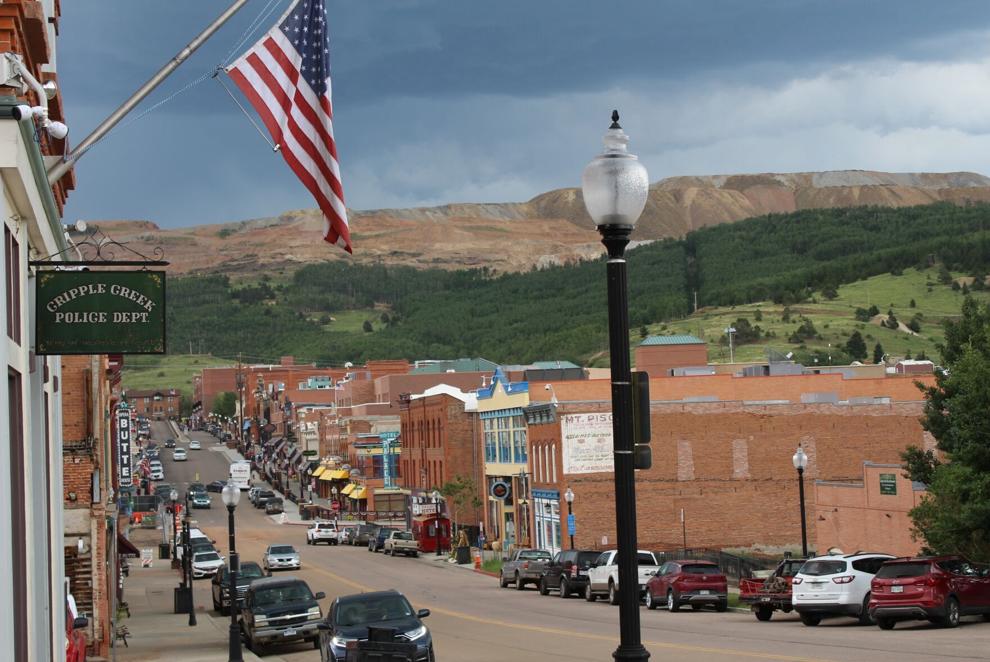 The proposal also outlines a judicial process for people to seek expungement or dismissal of prior marijuana-related convictions.
Oklahoma already has one of the most robust medical marijuana programs in the country, with roughly 10% of the state's residents having state-issued medical cards that allow them to purchase, grow and consume marijuana.
The Republican governor said that while he supports the federal legalization of marijuana, he opposes the state question, saying the country's patchwork of state laws on marijuana has become problematic.
President Joe Biden's recent announcement that he will pardon thousands of people for simple marijuana possession has shined a new spotlight on legalization efforts. This year, voters in Arkansas, Maryland, Missouri, North Dakota and South Dakota are considering measures on recreational marijuana.
NEBRASKA
Feds: Theft of frozen beef uncovers crime ring
LINCOLN — An investigation into the theft this summer of several semitrailers loaded with frozen beef from Nebraska has led to arrests and uncovered a multimillion-dollar theft ring targeting meatpacking plants in six Midwestern states, federal authorities said.
The US Department of Homeland Security reported on Oct. 25 that the discovery of the Miami-based theft ring began in June with a Nebraska investigation into the theft of several semitrailers loaded with nearly $1 million in frozen beef from areas near Grand Island and Lincoln.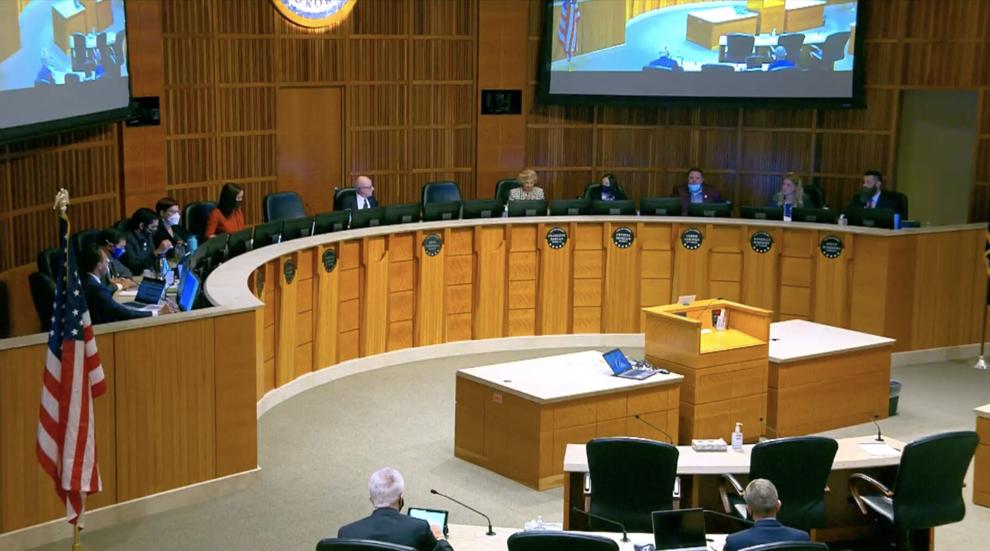 The investigation, led by the Lancaster County Sheriff's Office in Nebraska and Homeland Security's Major Crimes Task Force in Omaha, determined that the theft ring was targeting beef and pork packaging plants in Nebraska, Iowa, Minnesota, South Dakota, North Dakota and Wisconsin.
On Oct. 20, investigators arrested three Miami men on suspicion of transporting stolen goods and money laundering. They face charges in federal court in Florida. Information on whether the men have attorneys representing them in the case could not immediately be found.
Investigators said they have identified approximately 45 thefts that occurred across the six Midwest states totaling $9 million in loss.