Higginbotham
In partnership with the North Texas Community Foundation, Higginbotham created the Higginbotham Community Fund in 2011 to provide monetary support to nonprofits operating in markets where it has offices. Since its inception, the Fund has raised $4.3 million in employee contributions and pledges, and has made grants to 1,549 nonprofits. Last year in response to COVID-19, the firm launched the Higginbotham Helps program to support restaurants experiencing financial hardship. Through the Fund, it purchased over 14,000 meals from restaurants in its operating areas to feed front line workers, emergency responders and neighbors in need.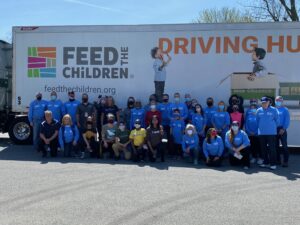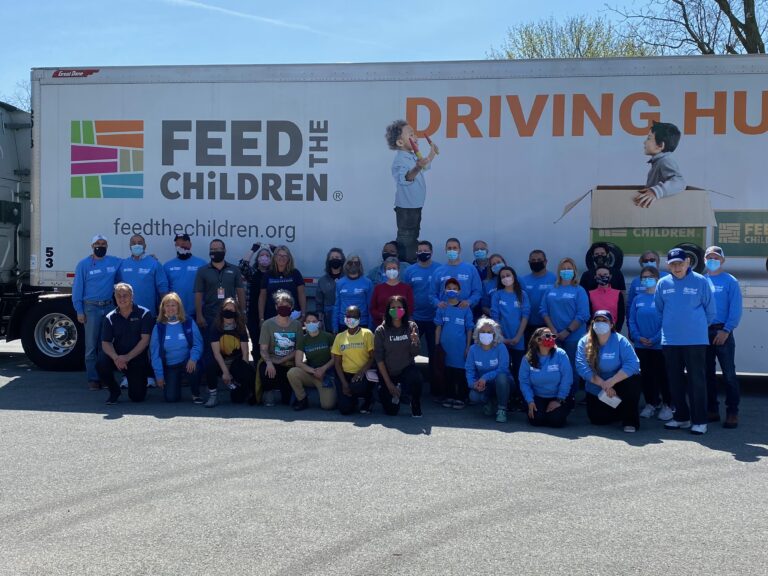 Marshall & Sterling Insurance
Marshall & Sterling Insurance contributed over $800,000 to charitable causes in 2021, including to two events that partnered with Feed the Children to address the growing struggle of food insecurity in communities the firm serves. This problem has been dramatically exacerbated by the COVID-19 pandemic, with families struggling to meet the most basic of needs. Over 60 Marshall & Sterling employees volunteered their time to help distribute 32,000 pounds of food and other supplies to families in need. The goal was to help provide children and families in the Poughkeepsie and Schenectady areas with enough food and essentials to last for several weeks.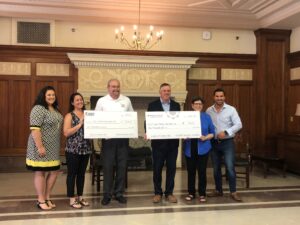 Energy Insurance Agency
Energy Insurance has a long history of participating in and donating to its community. This year, employees came together to host many charitable events. In July, the agency hosted a monetary drive for God's Pantry of Lexington. With the efforts of many Energy associates and a donation match by its president, the firm was able to give $10,000, which contributed 80,000 meals to the local community. Energy also hosted a drive to provide new household appliances and furniture to Hope Hill Youth Services in Eastern Kentucky. In addition, employees raised over $2,000 for the Alzheimer's Association.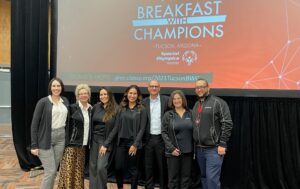 RIGHTSURE, INC.
RightSure Inc. is community-driven, proudly supporting multiple charities with volunteerism and monetary donations. A portion of every policy sale is contributed to one of the agency's charitable partner organizations. The mission in 2021 has been to donate to causes emanating from Tucson, where it is headquartered, as well as Arizona and beyond. The goals this year: Help erase hunger by supporting communityfoodbank.org; sponsor Special Olympics of Arizona, specialolmpicsarizona.org; support domestic violence victims, emergecenter.org; and help end human trafficking, endhumantrafficking.org.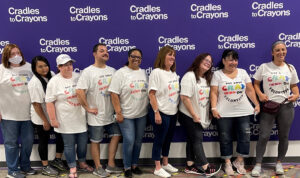 A.I.M. Mutual Insurance Cos.
Since 2016, A.I.M. Mutual has partnered with Cradles to Crayons in the Boston area, whose mission is to provide school supplies to area children. Each year, employee volunteers help fill hundreds of backpacks in time for the school year. During the pandemic, A.I.M. Mutual shared the location of outdoor community collection sites so employees could continue to donate safely and support classroom and remote learning. In July, nine A.I.M. Mutual employees helped with the 2021 Ready for Learning initiative which benefited 65,000 children living in low-income and homeless situations across Massachusetts. In addition to school supplies, the backpacks contained clothing and hygiene items.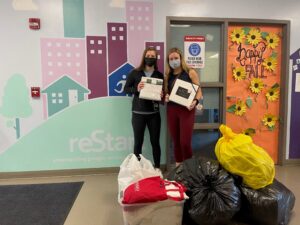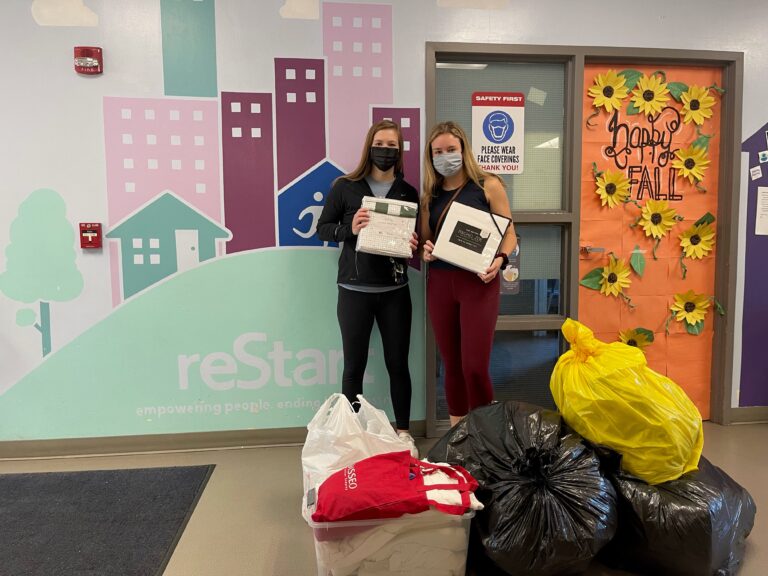 IICF Midwest Division
The Insurance Industry Charitable Foundation's (IICF) Midwest Division in 2021 supported nonprofit and charitable organizations throughout the region. The division's newly formed Heartland Chapter Associate Board partnered with reStart, a nonprofit in Kansas City, on the organization's 40th anniversary to help fight homelessness in the area. IICF volunteers worked in person and virtually, raising funds and providing support for people starting over. During IICF's Week of Giving, Midwest Division volunteers helped Cradles to Crayons organize and pack thousands of winter coats to be distributed to children throughout Chicagoland, where one in two children is at risk of clothing insecurity.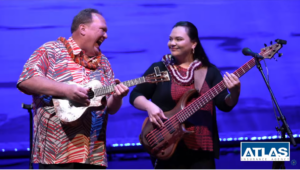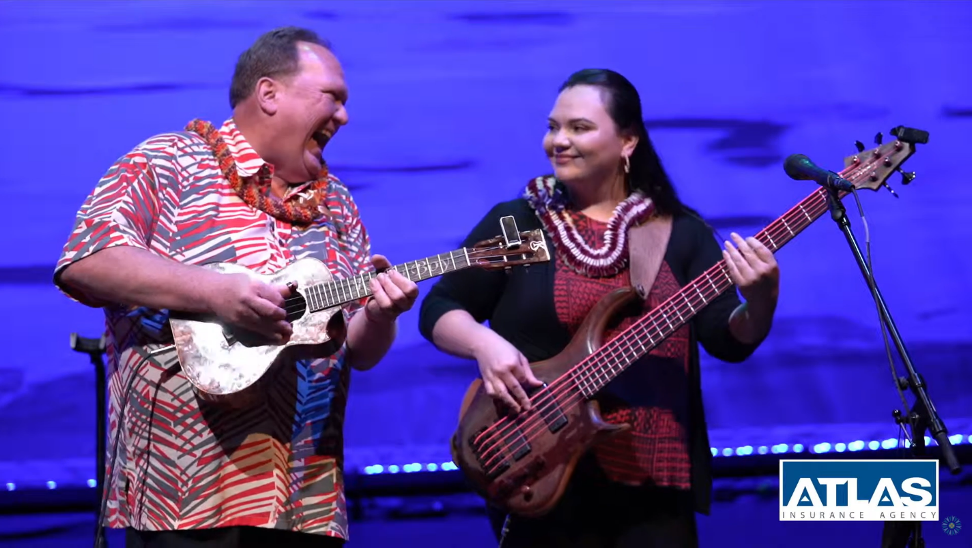 Atlas Insurance Agency
During the pandemic, Atlas Insurance Agency hosted and produced four live virtual benefit concerts for clients, partners, and employees and their families. The concerts were a way to both support local musicians and provide nonprofit community organizations with a $10,000 gift. In 2020, Atlas hosted The Mākaha Sons and Anuhea, benefitting Parents And Children Together (PACT) Hawaii and Lanakila Pacific. In 2021, Atlas hosted Josh Tatofi and Kapena, benefitting Child & Family Service (CFS) and the Maui-based nonprofit Hale Makua Health Services.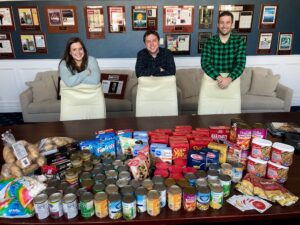 Mackoul Risk Solutions
Mackoul Risk Solutions proudly supports local businesses and their community. The firm regularly donates to local organizations, as well as to the Insurance Professionals Association of Long Island (IPALI) and the United Way. During the height of the COVID-19 pandemic, the agency was proud to be able to send meals to first responders, as well as an iPad to a local hospital. Mackoul believes that coming together as an organization to help communities in need will yield powerful results and drive it to be a better insurance agency. The photo above shows Mackoul Risk Solutions employees Elizabeth Cornell, Donald Schtazle, and Daniel McClure with 2021 Thanksgiving drive donations for a local church.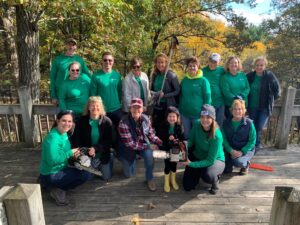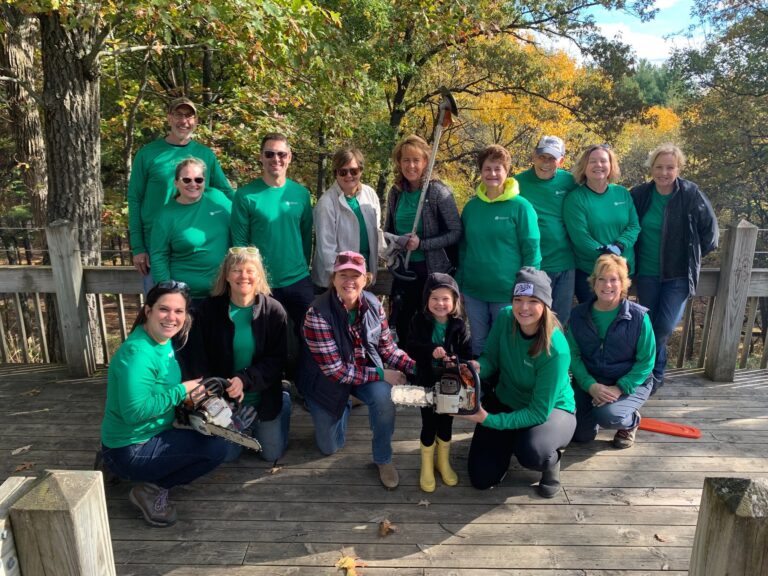 Robertson Ryan & Associates
The team at Robertson Ryan values making a difference and going the extra mile. Its annual Service Day is an exceptional way to show how much the group cares. The firm and its colleagues have always had an abiding respect for nature, and so, selected "the environment" as its 2021 service theme. Many of the projects included face-lifts and clean-ups at community spaces and waterways. In October, over 225 volunteers across 23 states performed more than 675 hours of volunteer work. The shared goal was to make this fun, simple and safe for our team, and their friends and family who participated.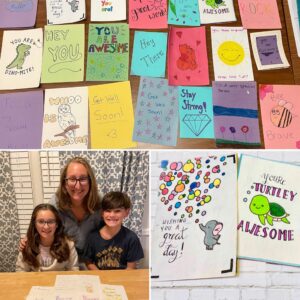 HUB International Northeast
The IICF's "Week of Giving" is always an impactful time for the employees of HUB International Northeast. For this year's Week of Giving, HUB Northeast ran a "HUB Supports the Children" campaign benefitting Cards for Hospitalized Kids, an internationally recognized charitable organization that spreads hope and joy to hospitalized kids across America through uplifting, handmade cards. One office held a virtual "Cards for Hospitalized Kids Luncheon," where employees got together over Zoom to create cards. One employee coordinated with a family member, a teacher who asked her entire class to submit cards. The talented students responded with dozens of heartfelt card submissions.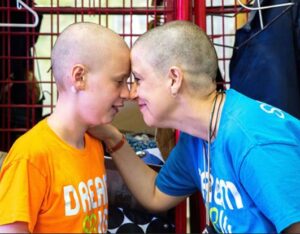 Leavitt Recreation & Hospitality Insurance
Leavitt Recreation & Hospitality Insurance (LRHI), an affiliate of Leavitt Group, is an independent insurance agency based in Sturgis, South Dakota. Since 1981, LRHI has helped insure over 3,500 campgrounds and resorts nationally, so it was an easy decision to align with an organization like Care Camps, created by the KOA (Kampgrounds of America) in 1984 to provide opportunities for children with cancer to attend and participate in medically supervised camps. Among other fund-raising initiatives, LRHI donated $7,000 toward the purchase of a Ford Mustang to be raffled off at the KOA conference in Baton Rouge.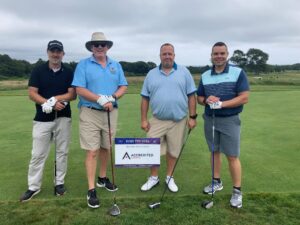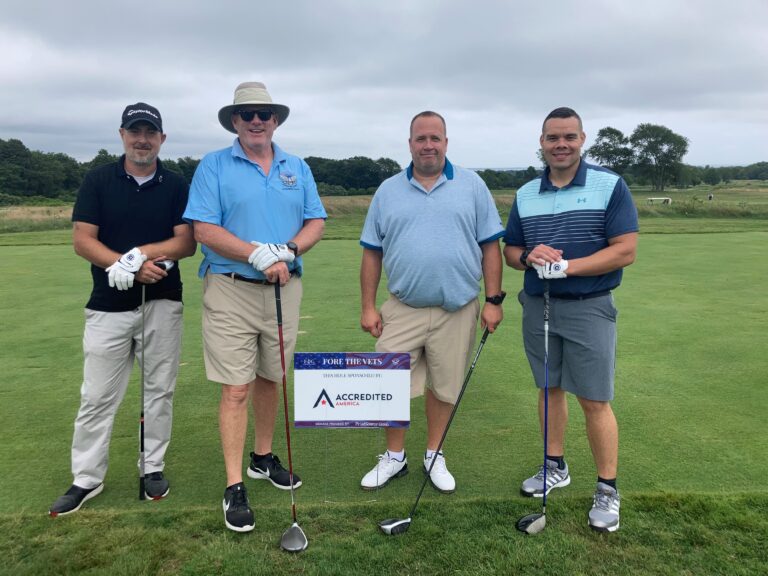 Falvey Insurance Group
Falvey Insurance Group and its subsidiaries chose to align 2021-2022 philanthropy efforts with causes related to their business operations. Falvey Cargo Underwriting supports the international seafarer welfare charity, Mission to Seafarers. Falvey has donated $5,000 to Mission to Seafarers and 200 copies of a book adored by Falvey staff, "The Boy, The Mole, The Fox and The Horse." Falvey also backs Operation Stand Down RI (OSDRI) — a 501c3 providing wraparound services to veterans. It served as host and presenting sponsor of "Fore the Vets," a charity golf tournament that raised $23,000 for OSDRI.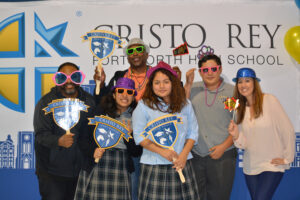 Higginbotham
Higginbotham is a sponsor of Fort Worth's Cristo Rey High School Corporate Work Study Program. Through the eight-month program, Higginbotham mentors four students while they serve in entry-level jobs. Many employees give their time to help teach the students real-world work skills. The students are assigned to departments based on their interest. Two are working in IT, one in commercial P&C and one in employee benefits. This is the third group of students that Higginbotham has mentored.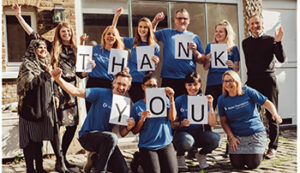 IICF UK Division
In 2021, the Insurance Industry Charitable Foundation's (IICF) UK division made a significant impact despite government lockdowns due to COVID-19. In one initiative, the UK division partnered with the Vision Foundation, a London based charity with a focus to inform, empower and include those living with sight loss. During IICF's Week of Giving, volunteers from the IICF UK Division conducted mock interviews with Blind in Business, a Vision Foundation affiliated charity. Volunteers virtually provided tailored feedback and guidance to six visually impaired young professionals. The division plans to award a grant of at least $13,500 for the Vision Foundation and visually impaired community. In total, the UK Division will award approximately $110,000 in grants in 2021 to eight charities.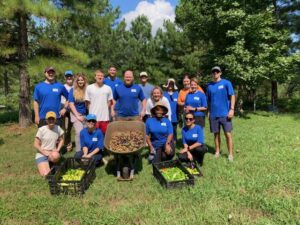 USI Insurance Services
USI Gives Back is an award-winning social responsibility program where USI employees volunteer their time and talents in support of their local communities. Since its inception in 2014, more than 8,000 USI associates have volunteered through Gives Back, impacting over two million lives. In summer 2021, USI team members joined together to give back through a mix of in-person and virtual volunteer events throughout the U.S. and Europe. Combined, these volunteer initiatives positively impacted more than 160,400 lives and totaled over 11,600 hours of volunteerism. As part of the Gives Back community service campaign, Atlanta team members harvested more than 100 pounds of produce at Tapestry Garden, a community garden that donates its produce to Atlanta area food pantries.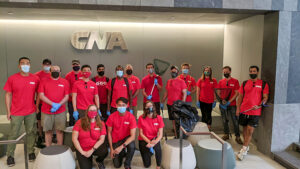 CNA Insurance
In October, CNA gave back to local communities during its CNA Volunteer-a-thon, a month-long initiative where 1,295 hours were spent volunteering in those communities. Colleagues teamed up across the globe and competed for the CNA Volunteer-a-thon trophy, awarding the winning team with a $5,000 donation toward a charity of its choice. This year's champion, the actuarial team, joined American Rivers and picked up more than 1,200 pieces of litter along the Chicago River.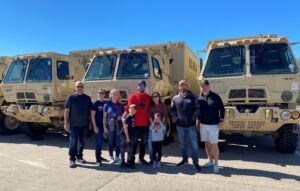 IICF Southeast Division
This year, the Insurance Industry Charitable Foundation's (IICF) Southeast Division continued its mission focus on providing military families with support and assisting those struggling with food insecurity. In partnership with Operation Once in a Lifetime (OOL), IICF's Southeast Division board of directors awarded a community grant of $2,500 to OOL to benefit military families. IICF volunteers in Dallas served lunch to soldiers as they returned from a two-month tactical training. By the end of 2021, the Southeast Division expects to have awarded $750,000 in grants to support local nonprofit organizations, initiatives and those in need.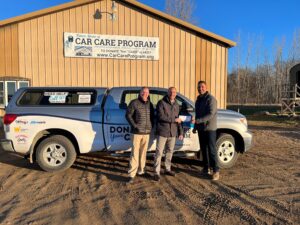 Christensen Group
Christensen Group's employee-led Charity Committee partnered with Car Care Program, whose mission is to help restart individuals' livelihoods through car donations. In giving back to the communities it serves, Christensen Group also likes to have fun along the way. Its Charity Committee hosted a Bean Bag tournament to bring co-workers together to raise charitable funds. All the entry-fee donations and a company-provided match were donated to the Car Care Program. The group donated to a local organization in Alexandria, Minnesota. Pictured: Dave Deterding, a local producer, presenting the check.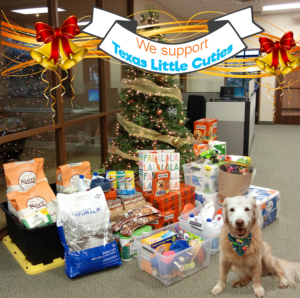 South & Western
South & Western proudly supports Texas Little Cuties, a 501(3)(c) nonprofit dog and cat rescue located near its headquarters in Addison, Texas. Multiple events are held throughout the year to raise much needed supplies and funds for this small, all volunteer, no kill shelter that brings a second chance at life for abandoned animals. South & Western's mascot, Brighton, personally oversees all aspects of this worthy initiative!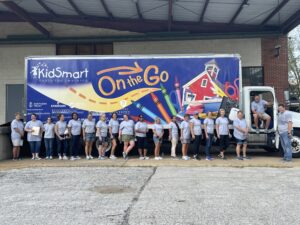 Safety National
After pivoting its volunteering efforts throughout the pandemic, Safety National was thrilled to return to its in-person Days of Service in 2021! Each year, the company gives its employees a paid half day to volunteer at local agencies throughout the community, including animal shelters, child outreach programs and senior services. This year alone, the organization had 356 employees volunteer at 36 agencies, donating a collective 1,068 hours of service. Safety National also made significant contributions to food banks and hosted virtual fundraising events to support nonprofits.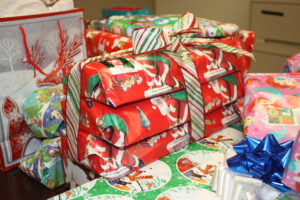 AM Best
For 17 years, AM Best has helped struggling families at the holidays through Norwescap's Holiday Giving JOY Program. Norwescap is a non-profit organization serving low-income individuals and families in Northwest New Jersey, where AM Best is headquartered and many employees live. Each December AM Best provides holiday gifts and financial support to more than 20 families and roughly 40 children aged 14 or younger. The adopt-a-family program is a favorite cause of AM Best employees, who embrace the opportunity to help our neighbors in need. Last year, the company installed outdoor drop boxes where staff could safely deliver non-perishable foods, household items and gifts. AM Best also provides grocery gift cards to the families it sponsors.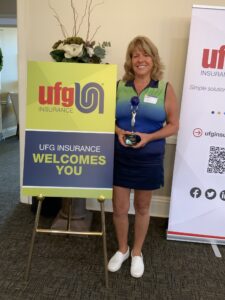 UFG Insurance
Each year, UFG Insurance recognizes one employee and one independent agent for going beyond the professional call of duty to care for their communities. Memorializing the philanthropic spirit of longtime leader (and son of company founder) Scotty McIntyre Jr., UFG has bestowed its Go Beyond Award in his honor since 2015. The award includes a trophy and a $5,000 donation from UFG to the nonprofit of each winner's choosing. This year, the award celebrated Iowa employee Kelly Thomas, who serves as a volunteer firefighter, and New Jersey insurance agent, Doris "Dee" Zampella (pictured) of EAB Insurance Group, who volunteers with more than 10 nonprofits.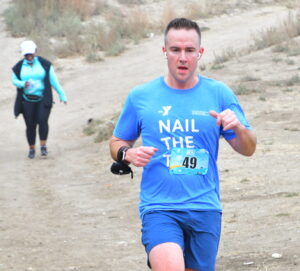 Gaspar Insurance Services
On November 6, the team at Gaspar Insurance Services ran to raise funds for The Y outreach efforts to help children and their families in the community participate in programs that they otherwise could not afford. The family fun event held at Pierce College raised over $61,000, and agency Founder and CEO Tim Gaspar finished in first place!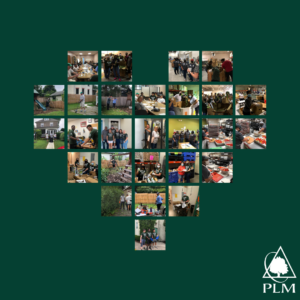 Pennsylvania Lumbermens Mutual Insurance Co.
Throughout Pennsylvania Lumbermens Mutual Insurance Co.'s (PLM) 126 years in business, the organization has been dedicated to giving back and volunteerism in the Philadelphia community and beyond. Every year, PLM partners with the United Way for a month-long giving campaign, and this year's was one of the most successful. More than 150 current PLM employees pledged a total of $79,895 to 167 organizations. PLM matched up to $2 for every $1 contributed by staff members. Combined with employee pledges, fundraisers, PLM matches, and donations from retirees and PLM's board, PLM raised approximately $225,000 for the United Way in the 2021 campaign.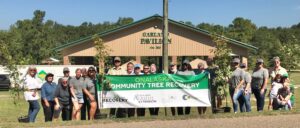 SageSure
On Oct. 8, SageSure joined forces with the Arbor Day Foundation's Community Tree Recovery Program to distribute more than 750 trees in Onalaska, Texas, which was devastated by a tornado in 2020. 600 trees were distributed directly to residents, the remaining 150 went to Boy Scout and 4H groups for planting in neighborhood greenspaces. In SageSure's initiative launched in early 2021, for each policyholder who enrolled in the paperless option, the company contributed $1 to the program. During the campaign's first half, 27,000 policyholders supported Onalaska through paperless enrollment.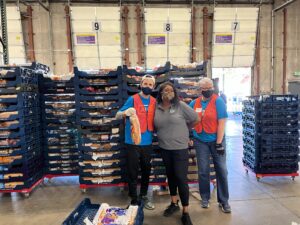 IICF Western Division
In 2021, IICF's Western Division awarded more than $379,000 to 55 unique organizations across the western United States. During IICF's 2021 Week of Giving, 50 companies from across Arizona, California, Colorado, Oregon and Washington came together to support 53 local nonprofits. Approximately 1,000 volunteers provided nearly 1,900 hours of service, packaged more than 91,000 meals across four states and sent more than 1,000 cards of encouragement to vulnerable individuals through Meals on Wheels San Francisco, The Giving Spirit and Our Military Kids. Beyond Week of Giving, volunteers generously supported other activities throughout the year.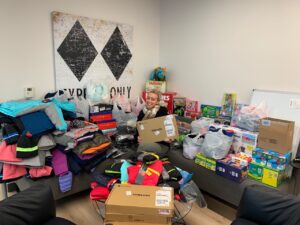 CAC Specialty/Cobbs Allen
Cobbs Allen and CAC Specialty take part in several charity initiatives throughout the year, working together to make a larger impact. Earlier this year, Cobbs Allen supported United Ability Day by wearing t-shirts to show unified support for United Ability's efforts to help individuals with disabilities through their mission of empowering individuals of all abilities to lead meaningful lives. The campaign raised $1,330. CAC Specialty volunteered with A Precious Child — a Denver-area nonprofit that provides opportunities and resources to children in need — helping to sort, hang, size, prepare and re-stock some 1,785 pounds of donations.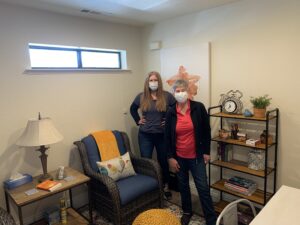 United Valley Insurance Services
United Valley Insurance Services has supported the O.L.I.V.E. Charitable Organization since 2020. O.L.I.V.E. (Overcoming Limitations through Intervention, Value and Empowerment) in Madera, California, has a mission to end sex trafficking. It assists women who have been victimized by sex trafficking. O.L.I.V.E. acquired an office building in 2019 and began converting it to a five bedroom safe house for survivors. In early 2021, the United Valley team helped move items from O.L.I.VE.'s storage unit into the safe house. United Valley also provided a corporate sponsorship for one of the rooms at the recovery home.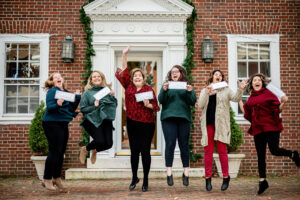 PCF Insurance Services
In light of 2021's "Great Resignation," how can companies maintain the best and brightest when the workplace is changing rapidly? The holidays provide a perfect opportunity for employers to show thanks and appreciation for the employees they have and to potentially recruit other talent. Case in point: Employees at PCF Insurance Services were seen crying at their desks recently. But it might not be why you think. The company announced its management team has gifted $8.2 million to be equally distributed among nearly 1,800 employees — a $5,250 bonus going into the holiday season; employees were overjoyed. The announcement follows the completion of PCF's management and partner-led buyout from financial sponsor HGGC, which valued the business at more than $2.2 billion.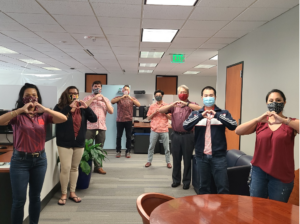 Atlas Insurance Agency
The American Heart Association (AHA) Heart Walk 2021: Led by Risk Consulting Manager Joey Barroso, 50% of Atlas Insurance's employees joined in The American Heart Association's Hawai'i Heart Walk Challenge by monetary donation and participation in push-up, squat and step challenges to raise awareness about heart health. Nearly 50 Atlas employees also participated in Go Red Day by wearing red and changing their virtual backgrounds to share the American Heart Association's message about the importance of prioritizing health. To date, Atlas employees have raised over $4,100, which will be matched dollar for dollar by the Atlas Foundation. The foundation also donated an additional $10,000, for a total donation of over $18,000.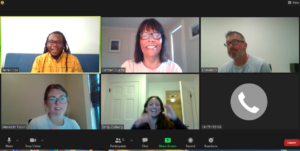 Intact Insurance Specialty Solutions
Through Intact Insurance Specialty Solutions' virtual Community Engagement Program, teams from the Boston, Denver and Plymouth offices selected local nonprofits that focus on building economic resiliency for disadvantaged communities — Boston: United South End Settlements/USES; Denver: Denver Kids; and Plymouth: UpTurnships. The teams meet with these nonprofits' leadership, connecting them with local staff for "expertise-sharing" sessions, and affirming Intact's commitment through financial donations. Community events, such as the Plymouth team's annual Toys for Tots holiday drive, complement the program. Intact looks forward to nurturing these new partnerships and expanding its program to other U.S. locations in 2022!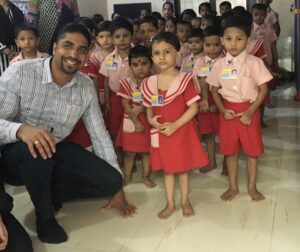 ProNavigator
Eleven years ago, Joseph D'Souza, founder and CEO of ProNavigator, founded Start Early India, a preschool dedicated to providing free education to underprivileged children living in the slums of Mumbai. The school's mission is to provide quality pre-primary education for less privileged children to prepare them for admissions in English schools. Founded in 2010, the school serves 30 to 40 students each year, and operates with two teachers and one project manager. "Despite India's vast natural resources and wealth, almost 60% of its population lives on less than $3.10 a day. Education, or rather, the lack of education, plays a significant role in this wealth disparity," D'Souza says.
IICF Northeast Division
Since its founding in 2007, IICF's Northeast Division has awarded more than $10.7 million in grants to nonprofits supporting those in need. In 2021, the group's initiatives have encompassed many notable causes, including working with WomenRising, a nonprofit dedicated to supporting women and their families to live safe, fulfilling and self-sufficient lives. Most recently, IICF's Northeast Division associate board held a winter clothing and Thanksgiving drive for WomenRising. Additionally, IICF awarded WomenRising $5,800 in grant funding in 2021 to support their important work.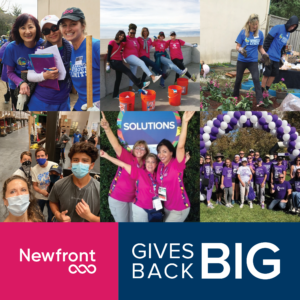 Newfront
Newfront's passion for providing unmatched service extends to serving communities across the country. On a corporate and an individual level, Newfront is about giving — and giving back — to make communities better, stronger and healthier. It supports a range of nonprofit organizations and causes in three key areas: Education, Citizenship, and Health and Wellness. Through partnerships and sponsored events, and with volunteers from its team, Newfront provides opportunity for students to explore future STEM careers; combats hunger and homelessness; and supports advanced research into treatments for serious diseases.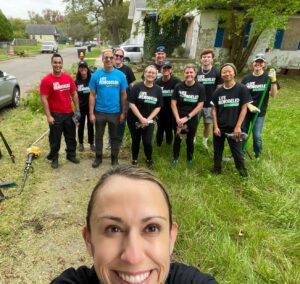 Kapnick Insurance
Kapnick loves giving back to community! The firm provide individuals with paid volunteer time off, encourages team members to give of their time and talents, and participates as an organization in various events. This year's company-wide volunteer opportunities included clearing blight with Life Remodeled in Detroit and the United Way of Washtenaw in Ann Arbor, and decorating family visitation spaces for the holidays for children in foster care with Fostering Solutions in Adrian. The Kapnick Cares committee, made up of Kapnick colleagues, drives the firm's commitment to serve the communities where it does business.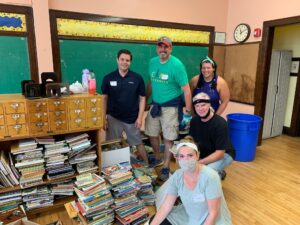 The Horton Group
The Horton Group supports Big Shoulders Fund, an independent charitable organization that helps inner city schools provide quality, values based education for Chicago's children. In July 2021, Horton employees helped one school with various projects, including cleaning classrooms, setting up supplies for the teachers and cleaning out the school library so it could be remodeled. Aiming to strengthen schools and communities, and prepare students for lifelong success, the Fund supports four major areas: scholarships/enrichment; academic programs; leadership development and operational improvements.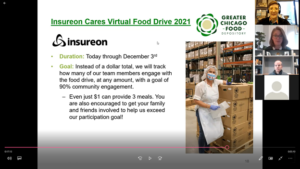 Insureon
Insureon Cares is an initiative spearheaded by members of Insureon's Culture Committee and Diversity & Inclusion Council, with a focus on charitable contributions, fundraising and other ways to help the Insureon team give back to the Chicago area and beyond. The initiative began as a virtual food drive to benefit the Greater Chicago Food Depository in November 2020. The Insureon team put its focus not on the amount of funds raised, but on empowering as much of the community to make donations as possible, with more than 57% of team members participating and over 71,000 meals funded as a result. The company hopes to beat its own record with its 2nd annual food drive that wraps up in December.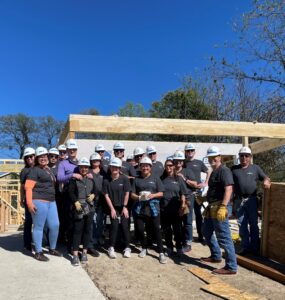 INSURICA
INSURICA colleagues participate in many charities within their local communities. Whether it's building a house with Habitat for Humanity, supporting the Wounded Warriors Project, or helping out at Ronald McDonald House, local INSURICA colleagues are invested in helping others.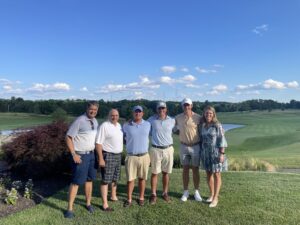 Chubb
Celebrating its 21st year, the Chubb Charity Challenge annual golf tournament raised funds for local charities across North America. Between 2000 and 2021, more than 5,200 teams participated in the Challenge, raising nearly $18 million. In 2021, almost 300 teams raised over $700,000 for their charities of choice. The Chubb Charity Challenge unites Chubb partners, clients and colleagues by teaming up with those in need. Agents, brokers and clients play in local tournaments organized by Chubb branch offices. Each team plays on behalf of a local charity of their choosing. Teams from all over North America competed in the Chubb Charity Challenge 2021.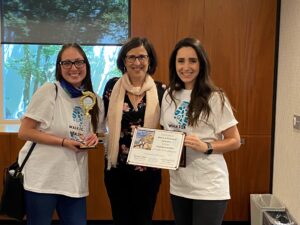 Morris & Garritano
Morris & Garritano has found one of the best ways to live out the agency's mission of building collaborative relationships is by supporting organizations that make a difference in the lives of its clients and communities. Standing out among its numerous contributions this year is the virtual Walk for Healing campaign for Hospice SLO, a volunteer hospice serving San Luis Obispo County residents who are facing a life-limiting illness, end of life, or grief. M&G sponsored the event and pledged to donate $1 for every mile walked up to $1,000. In total, 45 team members participated, logging over 4,000 miles walked, and raising over $3000! The agency also has an annual tradition of fundraising for the Hearst Cancer Resource Center and has raised almost $10,000 in total.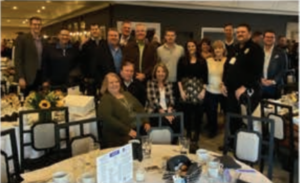 Shepherd Insurance
Shepherd Insurance is as passionate about community service as it is about providing exceptional service. That's why CEO Quinn Shepherd started Operation Shepherding in 2011 as a year-round initiative to support the local communities where employees and clients live and work. The agency encourages team members to look for opportunities to pay it forward and to be actively involved in the community. Employees are given two days off work annually to volunteer with organizations of their choice. With over 30 offices and 400 employees, the firm serves hundreds of nonprofits each year through donations and service.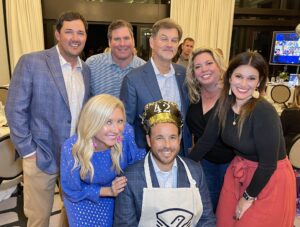 Sterling Seacrest Pritchard
Sterling Seacrest Pritchard partners with many foundations across the Southeast, providing both financial support and hands on volunteering. Organizations supported in 2021 include: 2nd Harvest; America's Second Harvest of Coastal Georgia; Atlanta Mission; Big Brothers Big Sisters of Metro Atlanta; Employability; Goshen Valley; Hillside Inc.; Historic Savannah; Hospice Savannah; Junior Achievement; Leukemia & Lymphoma Society; Lady Bamford Early Childhood Center; Loop It Up Savannah; Make a Wish; March of Dimes; Northside Youth Organization; One Love Animal Rescue; Operation HOPE; and Park Place Outreach Youth Emergency Shelter.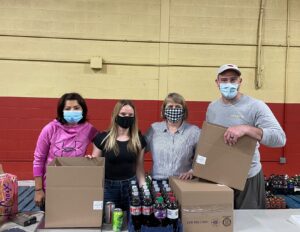 CapSpecialty
CapSpecialty is committed to volunteering in the communities where employees live and work. CapSpecialty affords each employee 16 hours of paid time off annually to volunteer. With a focus on food insecurity, the firm has coordinated its efforts with four food banks across the country. In Hartford, Kansas City, Middleton and New York, CapSpecialty's Charitable Giving Committee organizes monthly volunteer days at local nonprofits whose mission is to address food insecurity in the local community. These opportunities help employees give back while working with their colleagues outside of the workplace.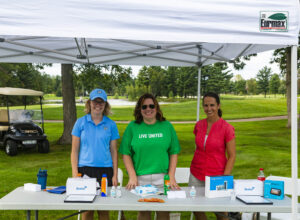 Sentry Insurance
Sentry employees are dedicated to the communities where they live and work. In 2021, they rallied together, raising a company-wide record of $1.575 million for United Way through donations and spirited fundraising events. Sentry's United Way campaign is a proud tradition, and one that helps address local needs in the areas of education, financial stability and health, among others. Since 2000, Sentry has contributed more than $18.7 million to its local United Way, the United Way of Portage County in Wisconsin.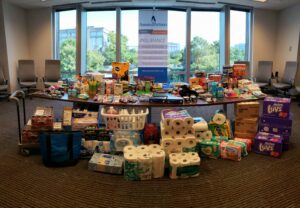 AssuredPartners
The AssuredPartners' Nashville office put its AP Cares program into place after devastating floods hit Waverly, Tennessee. The team tapped into all their sources and went to work collecting items for the victims of the flooding. They collected paper products, household items, diapers, personal hygiene items, food and bottled drinks. The team successfully collected a tremendous amount of assorted items to donate to victims of the flooding, many of which had lost everything in their homes and needed necessities like toothbrushes, deodorant, cleaning supplies, paper products, food, and water. AssuredPartners' AP Cares program is utilized to give back to its local communities.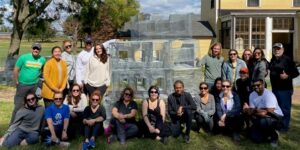 QBE North America
The QBE North American team worked to help restore oyster reefs in New York Harbor, which provide habitat for hundreds of species and protect against storm damage. Volunteering with the Billion Oyster Project, New York employees gained knowledge and hands-on experience with oyster restoration by building oyster hatches to repopulate the New York Harbor. Oysters are functionally extinct there due to over-harvesting, dredging and pollution. Restoring oysters and reefs will restore the marine ecosystem's natural mechanisms for maintaining itself, resulting in cleaner water and greater biodiversity. The QBE team holds the corporate record for the most oyster hatches — 11 — built during a single volunteer session. The QBE Foundation also contributed $3,000 to this important organization.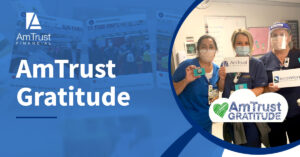 AmTrust
AmTrust Financial Services Inc. — a multinational property/casualty insurer specializing in coverage for small businesses, with an emphasis on workers' compensation — launched AmTrust Gratitude in 2020 to show its appreciation for essential workers. The effort, which continued into early 2021, was spurred by the COVID-19 pandemic and aimed at thanking first responders, healthcare professionals, teachers and nonprofits for their efforts to keep communities healthy and safe. AmTrust and its agent partners raised and donated $50,000 to 30 different organizations in 10 cities across the U.S. The donations went beyond financial resources and included hand sanitizers, meals, masks and other supplies. AmTrust also purchased gift cards to local restaurants and donated them to first responders.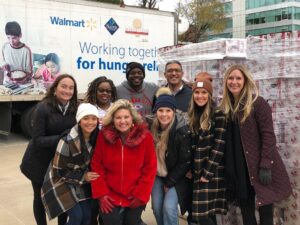 Lockton Companies
Giving back to the communities where employees live and work is a key pillar in Lockton's culture, and 2021 was no different. Lockton and its associates donated over $14 million globally to local organizations and causes that hold significance to team members. In 2021, Lockton's U.S. associates donated millions of dollars and countless volunteer hours to over 200 organizations ranging from veteran and first responder nonprofits to local food pantries and shelters. The company also donated over $2 million to local United Way chapters in 2021. As the needs of the company's communities evolve, so does Lockton's strategy, and the firm will continue supporting those in need into 2022 and beyond.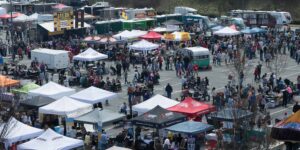 InsuranceHub Leavitt Agency
InsuranceHub Leavitt President Jim Lloyd combined his love for BBQ competitions and charity work by organizing the Sip and Swine BBQ Festival. Now in its sixth year, the two-day fundraiser draws more than 12,000 people who come to enjoy live music, beer, arts and crafts, and a variety of good food. This event is held at Coolray Field in Lawrenceville, Georgia, and 100% of the proceeds go to The Home of Hope at the Gwinnett Children's Shelter. The Home of Hope assists homeless children and their mothers by providing them with shelter and a safe place to stay. So far, the Festival has raised more than $400,000 for The Home of Hope.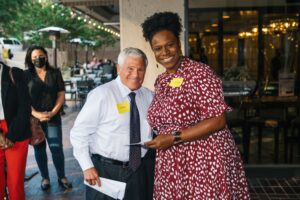 NFP
NFP has helped Project Wish List raise total of $1 million to support at-risk children in public charter schools in the Washington, D.C., area. Along with Katherine Bradley, a DC-based philanthropist and founder of CityBridge, the firm approached 12 local schools to put together a "wish list" of things they needed to continue their missions. Some projects/schools funded include Rocketship, an instrumental music program; Digital Pioneers, focused on extracurricular sports, activities and clubs for students; and DC Bilingual, which provided mental health counseling for its teachers. NFP also donated $100,000 to Project Wish List.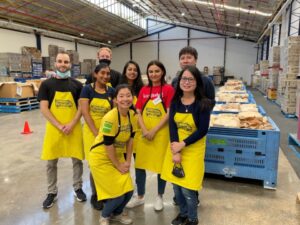 Aon
In 2021, Aon introduced a solution to maximize distribution of the COVID-19 vaccine, committing all 2021 revenues earned from it — a minimum of $100,000 — to the COVID-19 Solidarity Response Fund powered by the WHO Foundation and the United Nations Foundation. Colleagues supported their communities by repurposing Aon t-shirts into face masks; providing care packages for children in lockdown; packaging more than 700 food hampers and delivering 1,500 meals; raising funds for VaccinAid; supporting #StayStrongIndia; and donating to United Way.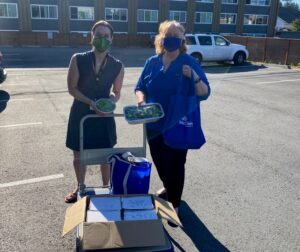 McClain Insurance Services
Every night, up to 400 teens in Snohomish County, Washington, are homeless. For 30 years, Cocoon House has been the only organization in the area to serve them. The pandemic prevented Cocoon House from accepting homemade meals from community members. So, for seven months, the McClain Insurance Services team purchased and delivered meals from local restaurants every week, helping McClain earn a 2021 Make More Happen award and a $10,000 donation from Liberty Mutual and Safeco Insurance to Cocoon House. Another local business matched the gift, bringing the total donation to $20,000.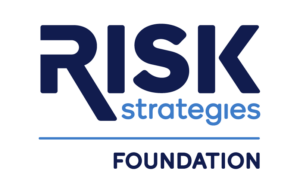 Risk Strategies
Through the Risk Strategies Foundation, the company provides financial support for programs, organizations and families in the communities where it does business, and employees are encouraged to actively participate in charitable activities in their local communities with paid time off for community service. Risk Strategies supports organizations that make a difference in healthcare and disease research, poverty, disaster recovery, education, youth development, scholarships, human rights, special needs and more. In 2020, overall donations exceeded $750,000. Risk Strategies' annual 2021 Foundation Golf Tournament raised more than $100,000 to fund the foundation and support a wide range of charities.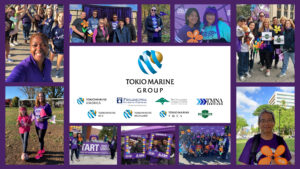 Tokio Marine Group
In 2021, eight Tokio Marine Group companies joined together to form a national team for the Walk to End Alzheimer's. Together, they served 27 local communities and raised over $50,000 to provide resources and research to those affected by Alzheimer's and other forms of dementia. Tokio Marine Group employees participated in virtual or in-person walks with their family, friends, and colleagues — all in support of this one unified mission. Participating companies included First Insurance Co. of Hawaii, Philadelphia Insurance Cos., Safety National, TM Claims Service, Tokio Marine HCC – Surety Group, Tokio Marine America, Tokio Marine North America Services, and WNC Insurance Services.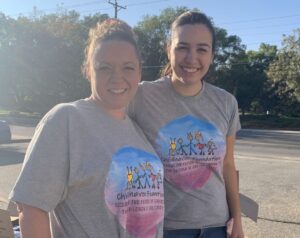 Zenity Insurance
Zenity Insurance owner Edie Crow first got involved with Childhaven before the pandemic hit. Initially planning to cook dinner for the Farmington, New Mexico, children's shelter once a month, those plans changed as COVID shut everything down. Pivoting to meet Childhaven's changing needs, Crow remained active — often jumping in to provide clothes or personal items for the many children brought into the shelter without them. Crow's ongoing support of Childhaven earned Zenity Insurance a 2021 Make More Happen Award, which included a $10,000 donation from Liberty Mutual and Safeco Insurance to Childhaven. Zenity secured two additional matching donations, raising a total of $30,000 for the nonprofit.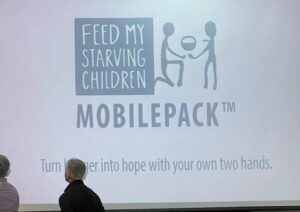 KMRD Partners Human Capital and Risk Management
A hard-working band of more than 2,050 volunteers joined KMRD Partners Human Capital and Risk Management, based in Warrington, Pennsylvania, at Delaware Valley University to pack lifesaving Manna Pack meals for starving children. In coordination with the 2021 Central Bucks MobilePack, during a four-day span volunteers packed 2,147 boxes of food for a total of 463,752 meals. While it feels good to do good for others, the real winners in all of this were children around the world suffering from the effects of starvation and malnutrition. In four days and 25.5 hours of active packing, volunteers packed enough food to feed a meal a day to 1,270 kids for an entire year.